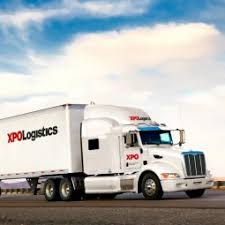 Who Is XPO Logistics?
XPO is one of the largest and fastest-growing intermodal providers in North America, recognized as one of the world's most admired companies and America's best employers.
It serves more than 55,000 customers with a network of 1,444 locations in 32 countries. In the U.S. it has regional routes in the Midwest, South and Southeast, dedicated lines hauling steady and consistent freight for specific customers on predictable routes, and local routes. As the second larger LTL provider in North America, its capabilities extend to every state, including Alaska, Hawaii and Puerto Rico.
Recently, two of XPO's drivers, Mary Kile and Tony Osgood, were recognized for surpassing three million consecutive company miles without a preventable accident. Kile, a professional truck driver for nearly 30 years, is based at the company's LTL facility in Glenpool, Okla. Osgood, a 39-year trucking veteran, is based in the company's facility in New Orleans. Both milestones were reached last December.
XPO also has commercial driving schools across the nation that offer free tuition, income while training and a career upon graduation.