By Al Muskewitz

The room was buzzing with activity. Meeting goers were scurrying about trying to collect themselves into orderly groups based on the playing card each was carrying and seen by all but themselves.

It was an exercise rooted in teamwork, leadership, coordination and cooperation and in less than five minutes the group that had come to the Florida Emerald Coast from various parts of the country came together in the appropriate collective and proper order.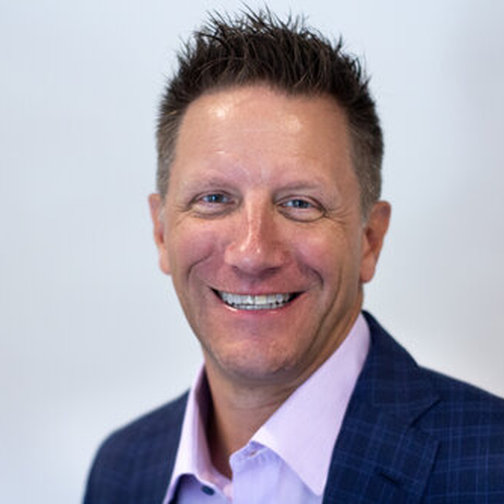 Motivational speaker Randy Fox wasn't sure he was going to incorporate the exercise into his hour-long presentation to kick off the inaugural HireMaster Client Success Symposium, but he quickly sensed it was a perfect teachable moment for his message of the day. He added it to his program after reading the room. And it worked.

Fox sent the group into its first day of meetings energized and with a lot to think about. If they came away with anything from his high-energy presentation he hoped it would be these two ideas.

"No. 1, life is not about you," he said. "And the best way to live that out is to use your gifts to make a difference. They kind of go together.
"And No. 2, we said life is hard, but there is so much joy when we keep a positive perspective. Through my message I try to make it fun and positive and engaging to get people to see that life can really be full of joy, and that's a choice.

"That's why the exit song when I ended, the opening line of it was 'I choose joy.'"
Fox gleaned from his experience as a corporate leader, a former college basketball referee and life in general to bring the gathering a high-energy transformational message of leadership to kick-off their experience at the two-day event.

He offered up numerous stories and activities like the card exercise to bring several a-ha moments from the crowd. He started with a memory from his youth to get the group thinking about the what and why of things they remember to this day and concluded with a recent personal interaction on a domestic flight that inspired his message of delivering "silver platter service" he wrote of so elegantly about in one of the several books he's authored.

"I want you to remember this," he told the group. "The world is waiting for you. It is literally starving for you. It needs hope. It needs encouragement. It needs people to show up as people more than even professionals to change and do the work that you need to do, not only for your businesses, but for your families, for your communities, for the entire world. It is waiting for you."

Of course, the message here was nuanced to an audience of trucking industry recruiting managers, but it could apply to any industry or level of the work force. Today he is speaking to the trucking industry. Next week, it'll be a group of educators in his native Chicagoland.

"The thematical elements are the same," he said. "It's leading to serve with excellence. I believe the product or service could be different, but you're still working with people to serve people.
"There are underlying things (to each group), but I think overarching, I think we are all more similar than we think we are."
Fox has spoken to many trucking groups in the past and has developed a genuine appreciation for their work.

"I appreciate what they do because you don't realize how important it is until your stuff doesn't show up," he said. "I think our world has finally realized how important it is. I appreciate what everybody (in that industry) does."



HireMaster National Account Director Shane Jackson (L), an NCAA softball umpire, and motivational speaker Randy Fox, a former NCAA basketball official, talk sports, trucking and leadership during the opening session of the inaugural HireMaster Client Success Symposium. Inset photo: Randy Fox.