A big reason drivers move into the arena of becoming trainers is the influence their own trainers have had on their careers.

That's what prompted Richard Robida to make the move.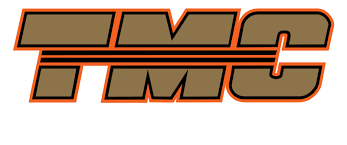 Robida said he had a "great trainer" coming up and he wanted to have the same kind of influence on drivers with whom he shared the road in TMC's fleet. He has become so proficient at it he has been recognized as TMC's September Trainer of the Month.

"I had a great trainer," Robida said. "He showed me exactly what to expect on road, and I want to be able to give others that experience as well."

Robida's record as a trainer is solid. All eight of his proteges are currently active TMC drivers. His approach to the job is rather straight-forward.

"Treat them how you would like to be treated," he said.

TMC trainers play a critical role in the success of the company's fleet. The Des Moines, Iowa-based carrier, quickly approaching its 50th anniversary year, is the largest employee-owned open deck transportation company in the nation with services throughout the 48 contiguous states.

Robida has nothing but good things to say about TMC drivers. His brother-in-law is one and it was through conversations with him he got interested in trucking as a career.

"Some of the most helpful drivers on the road are TMC drivers," Robida said. "We look out for everyone but especially those within the TMC fleet."

Cover photo: TMC Trainer of the Month Richard Robida (R) is with Christopher Jones.