By Al Muskewitz

Darrien Henderson remembers a conversation he had with a long-time trucker early in his driving career when gas was cheap and the roads were wide open. It might have taken place in a driver's lounge or maybe in the cab with a trainer, the circumstances aren't important.

But the advice he got that day was. And it has stayed with him through all these years, defining him as the respected professional he is today.

"Not getting in a hurry," he recalled, explaining his secret to a long record of safe driving. "An older driver told me this and it stuck with me. He said it's going to pay the same whether you're doing 100 miles per hour or you're doing the speed limit; all going to pay the same. So, it's best to just take your time and get it there safely then not to make it there at all.

"When he told me that, I was like, 'OK that does make sense.' You shouldn't have to be running over somebody trying to get a load somewhere. You need to make it there safe and you need to make it back safe. If you don't make it at all, what was the benefit of doing all that?"

Henderson has kept those words in his second seat throughout his versatile 21-year driving career, the last 11 on a "phenomenal ride" with J&M Tank Lines. They have sustained him through the more than 1 million safe miles he passed with J&M last year and what he figures is 3 million miles on the road altogether.

It's also what helped him become a finalist last year for the National Tank Truck Carriers Professional Driver of the Year and led this year to being a finalist for the next term of America's Road Team captains.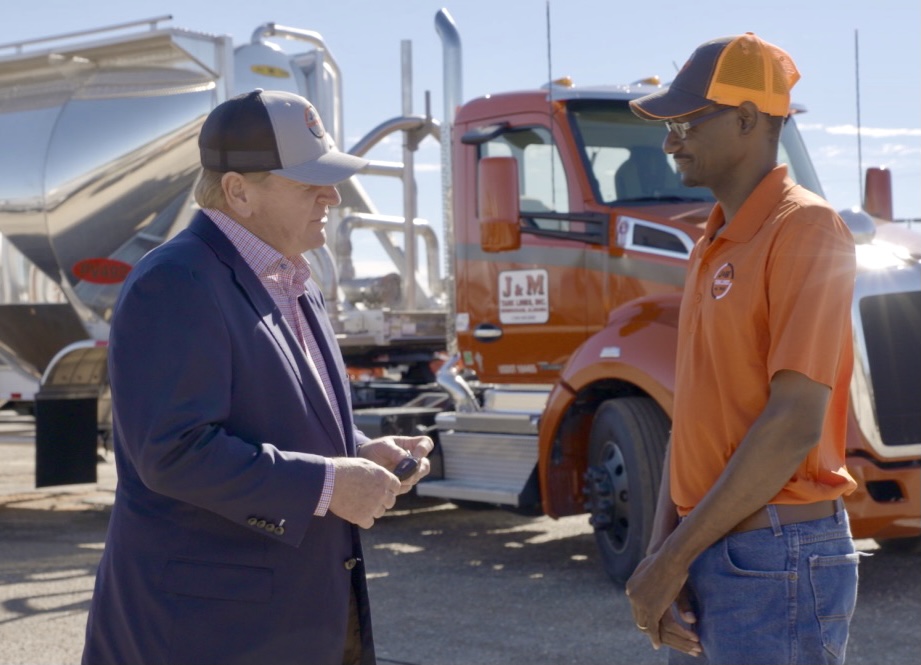 The 45-year-old Mobile, Ala., driver is one of 36 who ultimately will be among the 20 to wear the navy blue blazer and serve as national ambassadors for the trucking industry through 2023. The Road Team will be announced Jan. 19 following a ceremony on Capitol Hill in Washington, D.C.

"I think I'm still in shock," the married father of three said. "I'm looking at it, people are saying it, and I'm still in shock because of this.

"There are a lot of great drivers out there, excellent drivers. This is the cream of the crop. I'm one of those types who just does his job, but to get rewarded for it is taking a hard time to compute. It just seems that's the same everybody is supposed to do, but you never suspect someone would say I will reward you for that; that's the part I'm still having a hard time gravitating to.

"To me it's what I'm supposed to do. I'm just a guy from Mobile, Alabama, who drives trucks and loves what he does. That's the way I'm looking it."

To be nominated for the Road Team, drivers must be employed or leased to an American Trucking Associations member company, have an excellent safety record, portray a positive image of the professional truck driver and demonstrate an ability to communicate their commitment to safety and passion for the industry.

The 36 finalists hail from 26 states and have a combined total of 75 million safe-driving miles and 923 years of professional experience.

"These men and women … are role models among their peers," ATA president and CEO Chris Spear said. "We owe these professional drivers our gratitude. Without them, the American economy would come to a halt."

Henderson checks all the boxes, and while he may still be blown away by his nomination, he has plenty of champions.

"Darrien exemplifies what it means to be a Professional Truck Driver," said J&M CEO Harold Sumerford Jr., the recently elected chairman of the ATA. "His commitment to the industry, professionalism and love for what he does is apparent in his actions. We are proud to have him named a finalist for America's Road Team and believe he would make a great addition to such an elite group of professional truck drivers."

"He is a role model for future drivers and takes pride in his opportunity to help shape the future of the trucking industry," added J&M vice president of safety and compliance Dave Edmondson. "Darrien consistently goes above and beyond in his role at J&M and also as a professional truck driver."

In addition to his message on safety, one of Henderson's biggest platforms is educating drivers on the importance of salting away what they earn in their high-paying positions for the time when they're not on the road anymore. He has seen it work in other industries he's been in and believes similar campaigns would be benefit the trucking industry.

Most companies offer their drivers 401ks and other investment opportunities, but additional counseling on investing or budgeting could help keep them in the fleet longer. Henderson makes a point of talking about it with the drivers he's assigned to train. That's just the way he rolls, says J&M corportate communications manager Sabrina Williams said.

"Darrien is one of those people who you feel like you've known your entire life the second you meet him," she said. "He is an expert in his trade and a sounding board for fellow drivers and managers. He is the type of guy who faces a problem head-on to find a solution rather than shy away from it."

Sounds like a perfect quality for an America's Road Team captain.

Al Muskewitz is the editor at Wright Media. He can be reached at musky@wrightmediacorp.com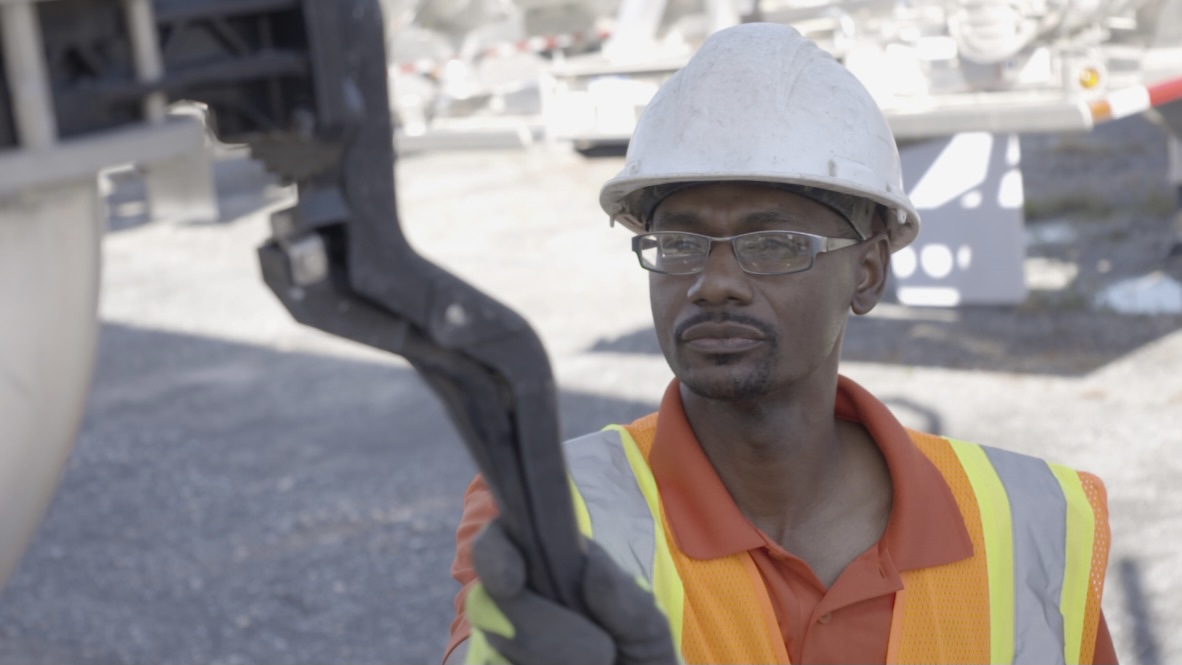 J&M Tank Lines driver Darrien Henderson is humbled by his nomination as an America's Road Team captain finalist. "I'm just a guy from Mobile who drives trucks and loves what he does," he said. (Inset photo) Henderson takes the keys to his custom truck from J&M CEO Harold Sumerford last year after being a finalist for the NTTC Driver of the Year.