The Alabama Trucking Association recognized its Driver of the Year Monday night at its annual Fleet Safety Awards banquet and both the winner and runner-up come from the same carrier – Blair Logistics.

The ATA Driver of the Year is William Brown Jr. (center right in the photo). The Driver of the Year runnerup is Shannon Rowe (center left).

Brown, 58, has been a professional driver for nearly 35 years, the last 14 with Blair. He has more than 3 million safe driving miles under his seatbelt.

He was in his truck waited to be loaded when Jeff Loggins, Blair's vice president of safety, called with word he had won the award.

"That was a pretty good day and I sure wasn't expecting it," Brown said. "But it feels really good to be appreciated for the work I do.

"Trucking is difficult. It's up and down. It takes years to learn how to do it right. I have been fortunate to work with some great companies over the years. Everywhere I worked I learned something, and I am still learning every day."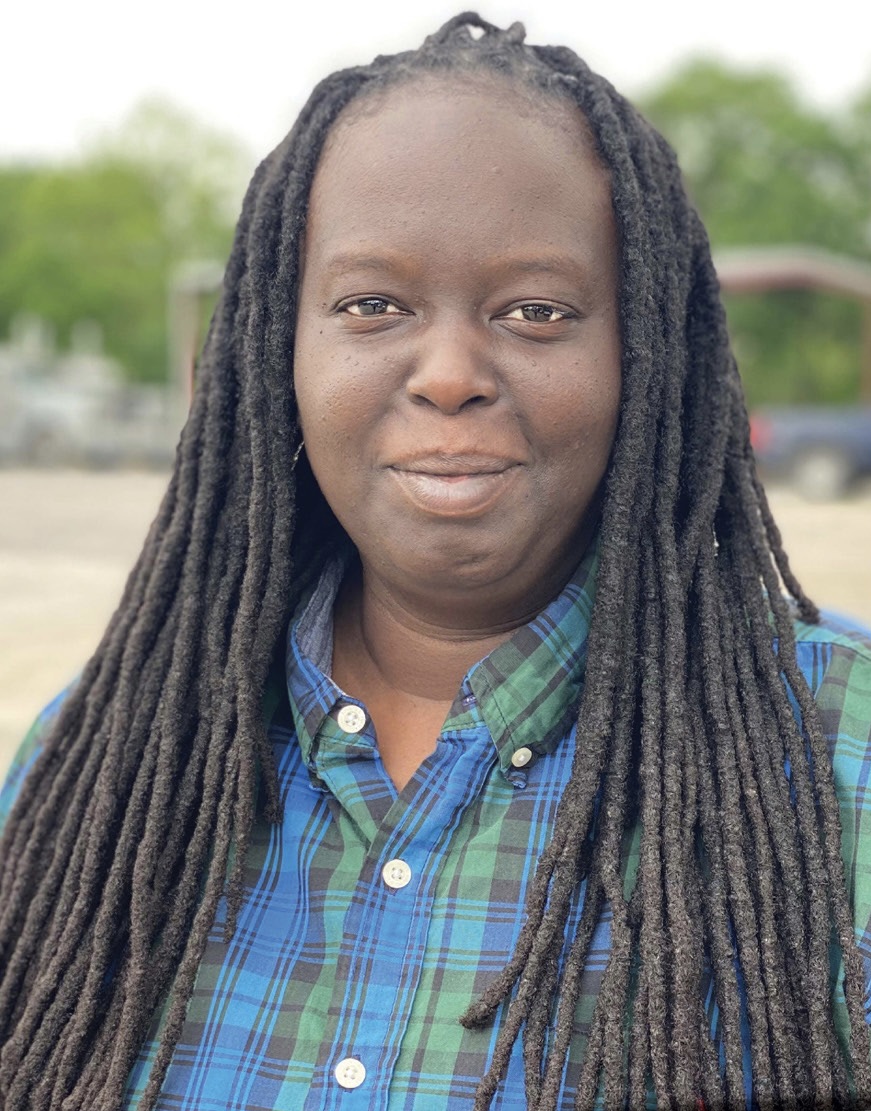 Montgomery Transport also cleaned up at the awards. The Birmingham-based flatbed hauler took top prizes in several categories and three of its employees won professional awards. Michelle Miller was Fleet Manager of the Year, Micah Calhoun was Maintenance Manager of the Year and Curtis Roberts was Safety Professional of the Year Runner-Up.

Miller was promoted to Senior Driver Manager in 2019 and now manages five other driver managers and their drivers, trains all fleet managers and manages all trainee drivers and their trainers in the extended training program. Her accolades included MT Safety Champ each of the first three months of 2020 and five of the first eight, the 2020 Driver Manager of the Year and the 2021 Q4 Employee of the Quarter.

"Understanding how to walk the line between being a driver's friend and holding them accountable is critical to being a great Driver Manager and she is an expert in this field," COO Jake Contorno said. "She compares it to piecing together a 1,000-piece puzzle while blindfolded every day – and she loves puzzles."

Calhoun has implemented or enhanced numerous programs and initiatives that have saved Montgomery Transport time and money. He has won numerous awards, including 2021 MT Department of the Year and 2021 Q1 Employee of the Quarter.

"Micah doesn't mind getting his hands dirty," safety director Curtis Roberts said. "I have seen work on tractors, trailers, toilets and anything else that requires rapid care on countless occasions. He is a selfless leader who truly prioritizes our drivers and his team."

Tyler Wilbanks, P&S Transportation's Director of Environmental Health and Safety, was named Safety Professional of the Year.

Blair Logistics, Montgomery Transport and P&S are all Hiremaster clients.

S and M Transportation of Saraland won the President's Award for safest overall fleet based on the lowest accident frequency rate for miles traveled within the state. They had the highest in-state mileage among the nine qualifiers with zero accidents.

LB3 Trucking of Wedowee received the Safety Excellence Award, the top honor from the ATA Comp Fund.

Inset photo: Fleet Manager of the Year winner Michelle Miller of Montgomery Transport