Two nationwide trucking support groups have put out a call for feedback for their biggest initiatives of the year.

The Truckload Carriers Association and CarriersEdge have opened nominations for the 15th annual Best Fleets to Drive For Contest, while the American Transportation Research Institute is launching its 2022 Top Industry Issues survey.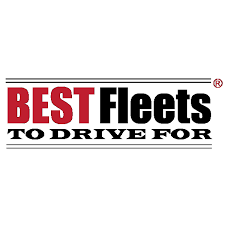 In the Best Fleets to Drive For program professional truck drivers and independent contractors can formally nominate the company they work to recognize its culture, programs and working environment.
Fleets operating 10 or more tractor-trailers in the U.S. or Canada are eligible for nomination. Visit BestFleetsToDriveFor.com to learn about the program and how to submit a nomination. A TCA membership is not required to participate. Nominations will be open until Oct. 31.
If the carrier chooses to participate, Senior Management will take part in a questionnaire and interview, while a selection of drivers will participate in surveys, all of which dig deeper into the company's policies and practices.

The top 20 highest scoring fleets will be identified as Best Fleets to Drive For and announced in January. From this pool, companies will be divided into "small" and "large" carrier categories and overall winners from each will be recognized at the TCA Annual Convention in Kissimmee, Fla., in March.

Many of the finalists have said they take ideas gleaned from the other finalists to enhance their own operations.
"The program evolves every season to match what is happening in the industry," Jane Jazrawy, CEO of CarriersEdge, said. "Over the past two years, we watched carriers work hard to meet the unprecedented challenges that arose during COVID. Now, we are excited to see what new ideas fleets have come up with to transition from the pandemic and meet the challenges of a fluctuating economy."

The ATRI survey, meanwhile, asks trucking industry stakeholders to rank the top issues of concern for the industry along with potential strategies for addressing each issue.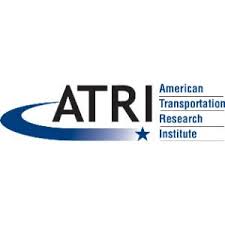 Now in its 18th year, the analysis not only ranks the issues overall but also provides insights into how critical topics are ranked differently by motor carriers and professional drivers. The report also allows stakeholders to monitor issues over time to better understand which issues are rising, or falling, in criticality.

"The annual Top Industry Issues Survey has long been a crucial part of understanding the issues facing our country's supply chain," said American Trucking Associations chairman Harold Sumerford, Jr., CEO of J&M Tank Lines. "ATRI's research provides a chance for thousands of trucking industry professionals, from drivers to executives, to weigh in on the most important topics that affect trucking and collectively decide on the best strategies for addressing each."

The survey will remain open through Oct. 7. The results will be released as part of the ATA's Management Conference & Exhibition in San Diego later that month.

"Whether your top issue is truck parking, driver compensation, detention, traffic congestion or something else, it only takes a few minutes to make your voice heard and for us collectively to let the industry know what drivers are most concerned about," said Steve Fields, an America's Road Team Captain and professional truck driver for Yellow.