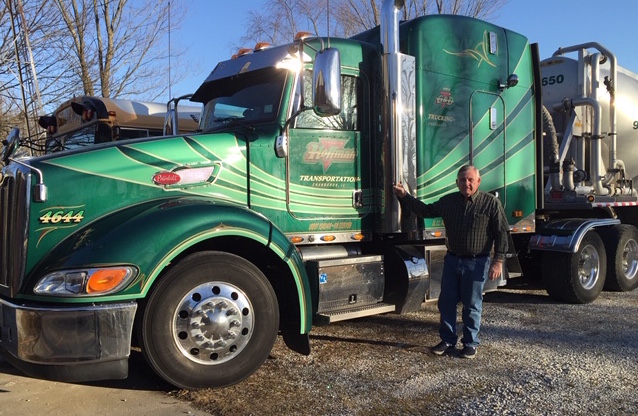 A Driven Life
Indiana tanker driver Baird sets high bar among America's Road Team finalists
By Al Muskewitz
Wright Media Editor-in-Chief
Ron Baird is truly a truck driver for life. All of his life.
You can tell it in his voice as he talks about the job, the places he's been and the freight he's hauled around the country.
You can tell it in his hands; they still hold the shape of the steering wheel when he steps down from the seat to shake a visitor's hand.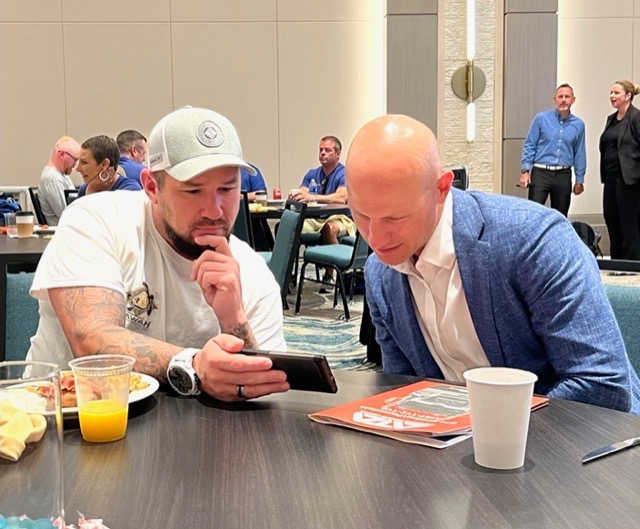 Ron Baird is 73. In two weeks he will celebrate 55 years – officially – as a professional truck driver – 34 as an owner-operator and 21 driving tankers for Hoffman Transportation/G&D Trucking Inc.
Officially is the operative word here, because he's been behind the wheel since he was 5 – yes, 5.
Times were a lot different back then. Baird was helping out around the family's Indiana farm then, but that's when his love of trucking hit. Now, after all these years and miles, he has the chance to share his wisdom and passion for the industry on a national platform as one of 34 finalists for a spot on the elite America's Road Team.
"I set goals that I try to meet and that was one of them," Baird said from somewhere on the Ohio Turnpike where he was running between loads. "I've known three of four people who've been on it before, but it's probably a little overwhelming. I about teared up when they told me they were going to nominate me.
"It's kind of like a Ph.D. in truck driving. It's like the military, when I was in the service, you didn't get anything during Vietnam and now I get recognized at football games, discounts here and there. It doesn't come along until later in life. You've got to keep working at it."

Baird certainly has done that. He has logged more than 6.9 million accident-free miles on the 13 trucks he's had during his professional driving career; that's about 280 trips around the Earth or more than four times the distance the Earth travels on its journey around the Sun in a day. And that doesn't count the driving he did for the farm, teaching at a truck driving school and as a Navy Seabee. He's hauled dry and liquid bulk, livestock and even classic automobiles for professional athletes and entertainers.
"I've always had a steering wheel in my hand, every summer since I was 5 years old," he said. "I don't ever want to haul the last load. When I was 4 years old I remember standing up in the seat when my dad went to Lafayette in a '46 Ford to get some feed. It was the first time I ever saw a four-lane highway and I said, 'I like this.' He said all I ever wanted to be was a truck driver."
The 14 to 20 captains for the 2019-20 America's Road Team that will be announced in January will serve as ambassadors for the industry, called upon to participate in safety events, speaking engagements and industry conferences. The finalists in this year's class hail from 22 states and represent a combined 90 million safe-driving miles and nearly 950 years of experience.
Baird is at the top end of both the experience and safety mileage scale. He sets a high bar for a carrier whose driver fleet averages 34 years on the road and 3.4 million safe miles.
To be considered for America's Road Team a driver must be employed or leased to an American Trucking Associations member company, have an excellent safety record and demonstrate an ability to communicate their commitment to safety and passion for the industry. In addition to his safety record, Baird twice has finished in the top 8 for National Tank Truck Carriers Driver of the Year.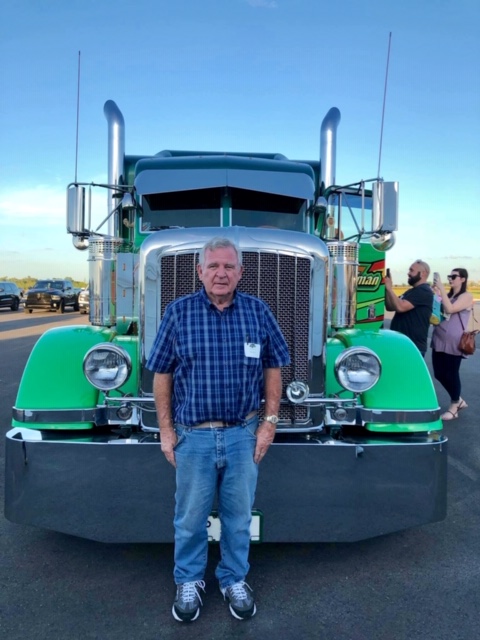 "You can't ask for a better guy personally, work ethic, spiritually," Hoffman director of operations Jerry Curl said. "When you come across a guy who has driven a truck for 55 years and 7 million miles rounded off that's unheard of alone let alone to do that accident and ticket free. He's kind of the guy who sets the bar and we look up to that and say we have to fall in line here.
"It's not a job to him; it is truly a lifelong passion and love for the labor type of deal. People like that … they get out of bed and get to do what they love to do every day."
Baird has run at least 106,000 miles every year since 1984, and that was his leanest year. He won't reveal his most prolific years in the run; on that point, he says with a laugh, "I take the fifth."
Actually, he never really thought about the miles under his wheels until he got around 3 million and then his drive to reach goals kicked into gear.
"Then I said, well, I'll get 4," he said. "Then I got near 4 and said I'm going to try to get 6. Then I got 6 and said I want to try for 7. The other day I said I guess I can try for 8, but what they're going to do is the government's going to fool around and make you retire eventually.
"It scares me to death knowing I have to get through this winter without an accident to get to 7 million. The first million probably was hardest and the next 50 (thousand) will probably be twice as hard because I don't want anything to happen.
"You don't want to ever brag about it, (just) let your record speak for itself, because something will happen; it could be something little and it just ruins it all. I get up every day and I pray for a safe day; I don't want to hurt anybody and I don't want to get hurt. I don't like needles so I'm pretty sure if you had to get stitches or broken bones it would be worse. I'm on the defense because I'm afraid of pain."