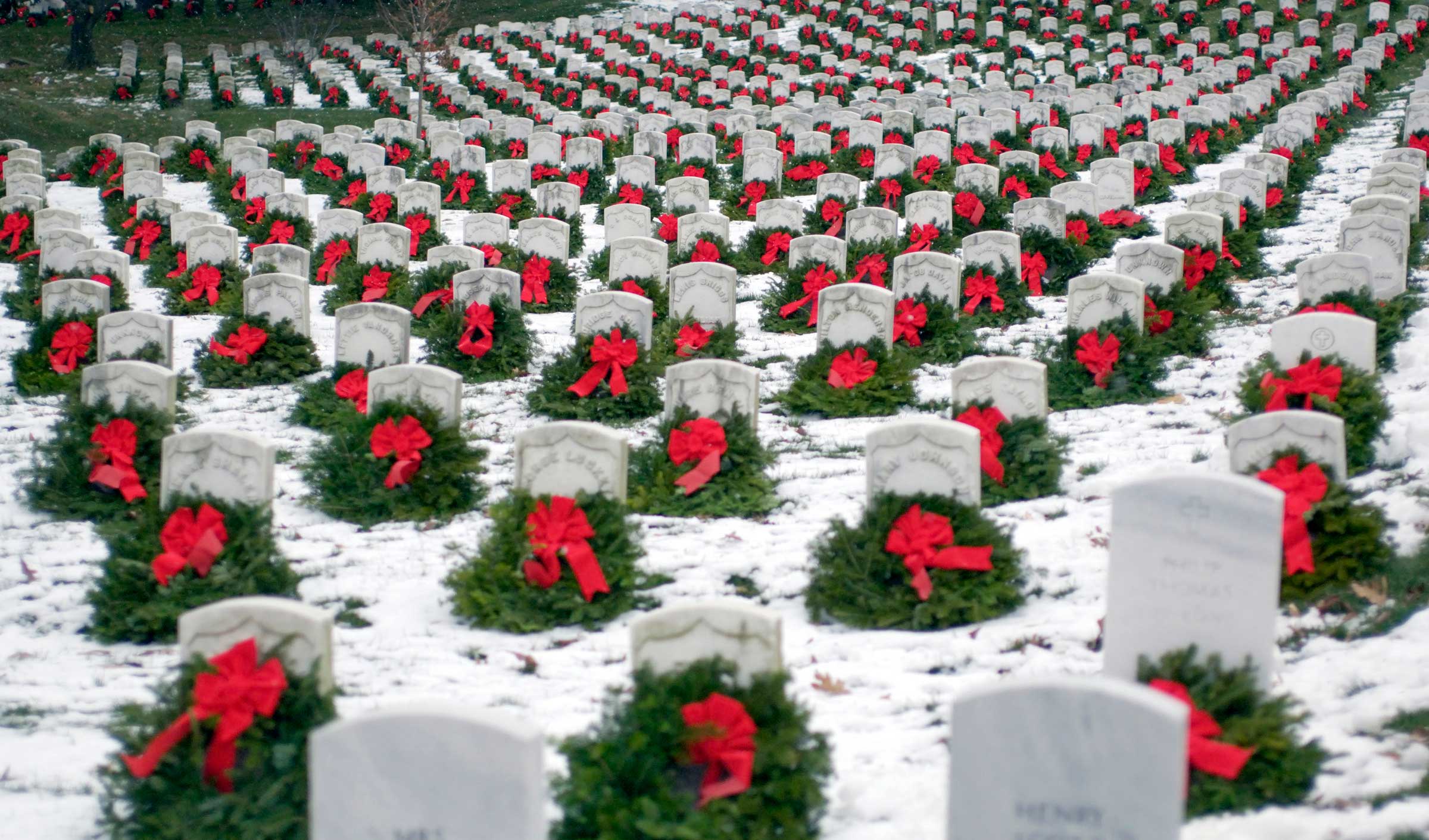 HireMaster Pays Tribute to Veterans o

n

Wreaths Across America Day
Team members join thousands of volunteers nationwide honoring veterans during holiday season
By Al Muskewitz
Editor-in-Chief, Wright Media
HireMaster, an innovative leader in digital recruiting solutions for the trucking industry, recognizes the vital roles veterans and drivers serve in keeping the nation safe and prosperous and is doing its part this weekend to recognize the service and sacrifice of both.
The company will have four of its team members laying holiday remembrance wreaths at the gravesites of veterans buried at the Long Island National Cemetery in East Farmingdale, N.Y., Saturday as part of National Wreaths Across America Day. The theme of this year's initiative is "Be Their Witness."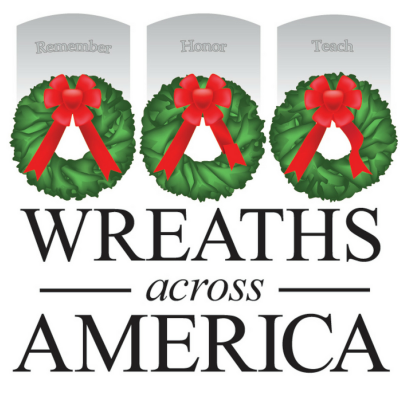 Senior account executive Natasha Hammack, vice president of sales Jason Troup, account coordinator Andy Eaton and human resources director Meredith Strain will represent HireMaster among the hundreds of volunteers at the New York site.
HireMaster is participating in the initiative for the first time, as a corporate sponsor, at the invitation of Atlanta-based carrier client SAIA. It will be a SAIA truck and driver that will be transporting the wreaths to be laid at the solemn site. More than 200 trucking companies and industry groups take part in the initiative, many of them HireMaster clients.
"We're honored that we got invited to participate in it this year and become a sponsor," HireMaster president Kenny Wright said. "I foresee us doing this every year moving forward. To be able to go out and honor our veterans who sacrificed so much, we're really excited about being able to be a part of it and show our respect."
Hundreds of individuals and groups have already participated in the program in other locations around the country this month. In 2017, Wreaths Across America's network of volunteers laid more than 1.5 million wreaths on headstones at 1,422 sites in all 50 U.S. states, at sea and abroad.
"It's an extremely meaningful endeavor," Hammack said. "If you've ever been to a national cemetery it reminds you to not take anything for granted and it reminds us to have the absolute respect and remembrance that these people did this for us. It's extremely important we honor them.
"I think it's going to be an emotionally draining day being in a national cemetery and seeing the lines and lines of white headstones. It's sobering because it brings you to the realization there are real people out there really dying for us."
While none of the HireMaster team members participating in the New York event have family interred at a national cemetery, most of them have had family members serve in one of the branches of the military, so they understand the sacrifice.
One recently had a member of her extended family, a Navy admiral, pass away, and that will make the wreath-laying experience even more poignant for her.
"Just to be there and to show respect and gratitude for these individuals who have put their lives on the line for us and our freedom, I'm really, really excited about it," Strain said. "Helping people in need or doing something for someone else for the greater good is always going to be a good feeling.
"I'm sure this is going to be a very somber moment, but I'm really looking forward to having that memory and being able to share it with these folks here. It's going to be pretty impressive. This is definitely a small little piece of a very big picture that I think will have just a lasting an impression. What a cool way to be involved in something way bigger than us."