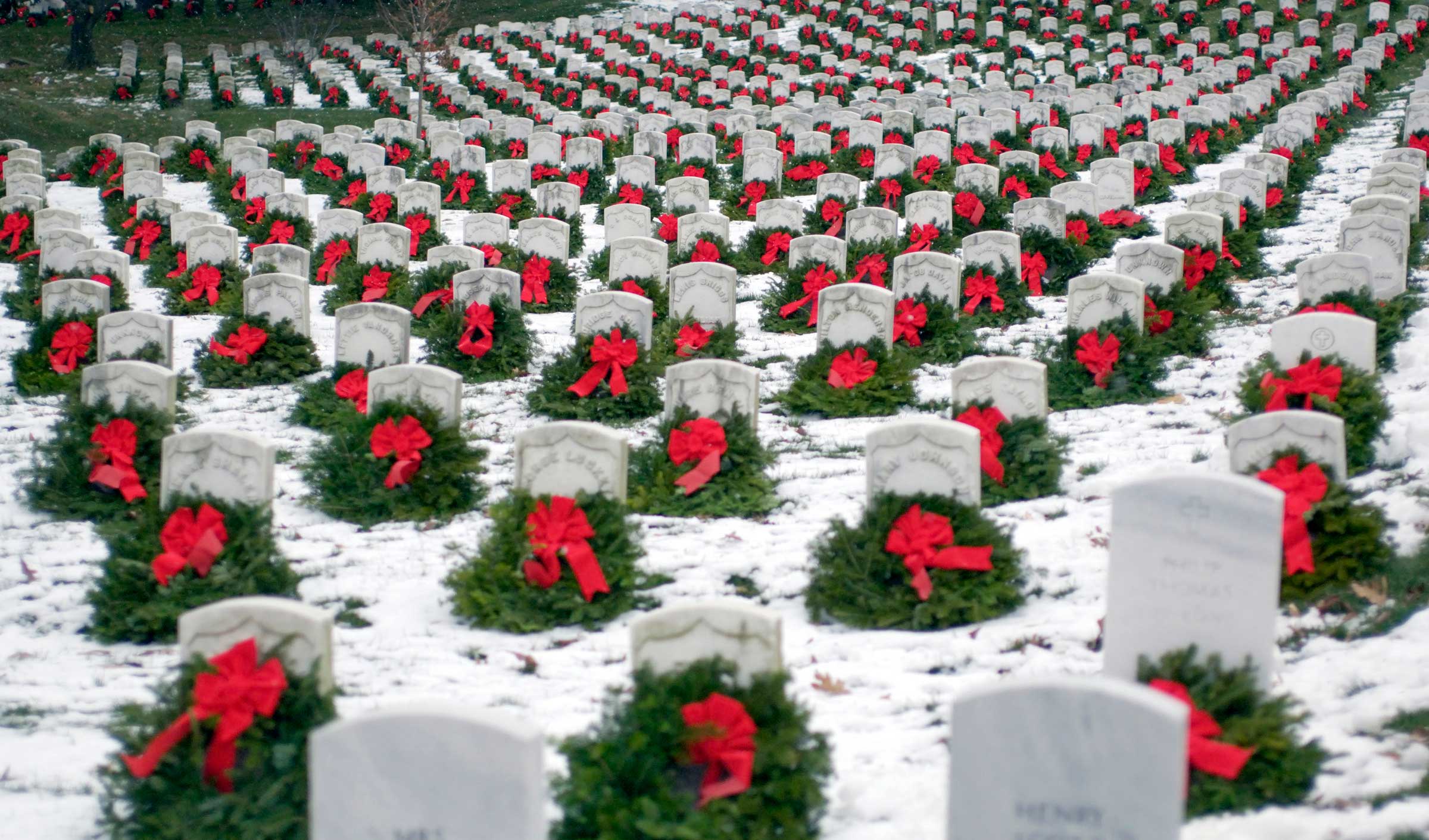 TLD Logistics Enhances Commitment
for Wreaths Across America
By Al Muskewitz
Editor-in-Chief Wright Media
TLD Logistics Services continues its long-standing tradition of participating in the nationwide Wreaths Across America initiative this weekend with its largest commitment to the cause yet.
The Knoxville, Tenn.-based carrier, a three-time reigning Best Fleet to Drive For and one of the Best Companies to Work For in Knoxville in part for its community outreach, has committed eight trucks and drivers to deliver more than 12,000 wreaths to participating sites nationwide.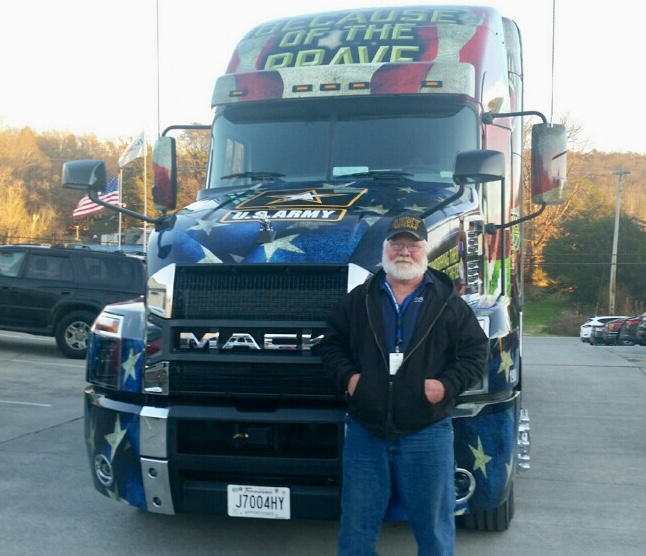 The company has participated in Wreaths Across America since 2012, striving to expand its commitment every year. This year, it has two dedicated trucks for deliveries to the Fort Sam Houston National Cemetery in Texas as well as sites in Tennessee, Kentucky and Georgia. It also supported a commemorative wrap on one of the trucks taking the wreaths to Texas.
TLD is among more than 200 trucking companies and industry groups taking part in this year's program, which honor the nation's fallen veterans during the holiday season by adorning their gravesites with remembrance wreaths. In 2017, the program's network of volunteers laid more than 1.5 million wreaths at more than 1,400 sites in the 50 United States, at sea and abroad.
Individuals and groups already have begun laying the wreaths in the run-up to Saturday's National Wreaths Across America Day. More than 1,600 sites will participate this year, including, for the first time, the Normandy American Cemetery in France. TLD safety manager John Wiegand, a 25-year Army veteran, will represent the company during the ceremonies at Fort Campbell (Ky.)
"We recognize that a lot of people have sacrificed all the way to giving their lives to the country and this is just a small way we can pay them back," TLD president and COO Jim Peters said. "In my opinion I don't think we can do enough to recognize the people who have done everything that they've done to try and make our country safe and the country that it is today.
"Our opinion is the respect and recognition that these veterans deserve once a year is absolutely the least we can do to help recognize the people who have given their lives previously."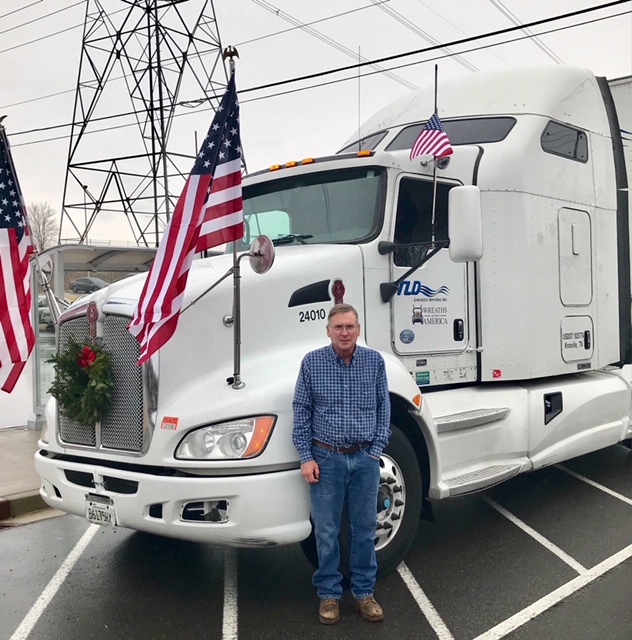 TLD has a commitment to hiring veterans into its workforce and nearly 16 percent of its current workforce has a military background. Wes Hardin, TLD senior operations supervisor and the company's logistics coordinator for Wreaths Across America, said the carrier typically offers the wreath run to its drivers who are veterans.
Participating in the drive is particularly poignant to TLD driver Tony Gossett. He has a former high school ROTC teacher buried at Arlington National Cemetery. He has driven loads of wreaths to commemoration sites for the last four years, the first year on a local run through Kentucky and Tennessee and the last three to Fort Sam Houston. It's his truck that received the commemorative wrap.
He's a 10-year Army veteran and 15-year TLD driver with a slight resemblance to Santa and has often been mistaken for the jolly ol' elf by children attending the Wreaths gatherings when he wears his Santa hat during the distribution process. He tries to lay at least one wreath himself.
"I've lost a lot of buddies through the years and to honor those guys, there's no better way to do it," Gossett said. "It'll definitely bring a tear to your eye. It's pretty eloquent to see the outpouring of people, volunteers. There will probably be 400 to 500 people there to help us unload and repackage the trucks and Saturday there will be 800 to 900 people placing wreaths. I just think it's absolutely awesome TLD helps out and does this great thing for our fallen veterans."
TLD is a fully owned subsidiary of Toyota Tsusho America with headquarters in Knoxville, Tenn., and terminals in Crossville, Tenn.; Georgetown, Ky.; Owensboro, Ky.; San Antonio, Texas; Charleston, S.C.; Savannah, Ga.; Tupelo, Miss.; and Lebanon, Tenn.
Inset photos: Tony Gossett (left) and Craig Arlig (right) are among the TLD Logistics drivers hauling wreaths for Wreaths Across America this year. Below, TLD Logistics wrapped Gossett's 2019 Mack Truck to recognize his service and honor all veterans; Gossett drove the truck in the Wreaths Across America parade in Texas.