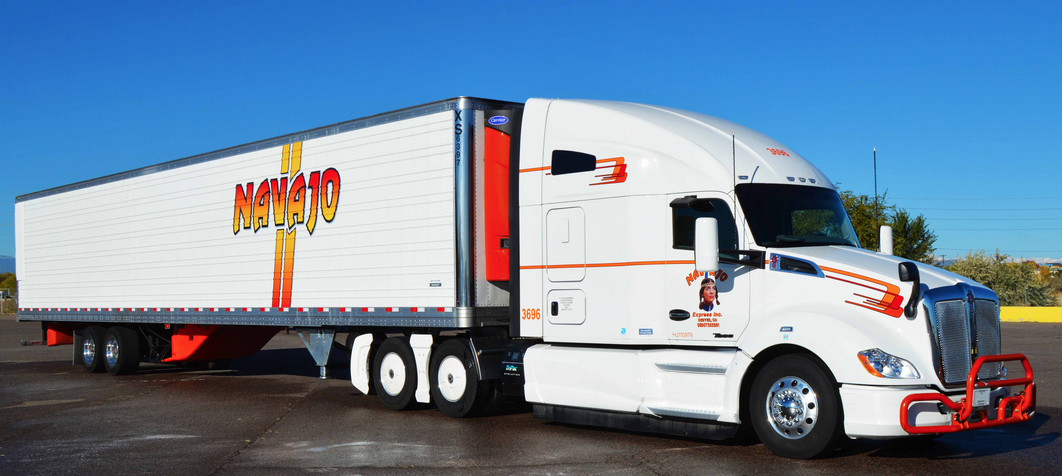 About Navajo Express:
WHO IS NAVAJO EXPRESS?
Navajo Express is a family-owned and operated business by Don Digby Sr. and his family, which has been in operation since 1981. We are a 48 state refrigerated and dry van carrier, based out of Denver, CO.
We hire drivers for OTR, Regional, Dedicated, Team, and other route types across the nation!
Innovation. Passion. Support.
Customers come to Navajo Express because our team delivers efficient, trustworthy services backed by our tradition of integrity and unsurpassed professionalism.
But, our business is truly inspired and supported by our dedicated fleet of drivers. Which is why we put drivers first – in practice and in spirit.
With more than 75 years of experience facilitating transportation solutions across 48 states, we've earned our reputation for fantastic personal relationships. We move freight of all varieties—dedicated, refrigerated, dry van, hazardous materials, and more.
While Navajo proudly services almost the entire country, our physical locations are:
TERMINALS
Denver, CO
Salt Lake City, UT
Tolleson, AZ
Pottsville, AR