About Us
A. L. Smith Trucking, Inc. works hard to develop a good working relationship with each of their drivers. This relationship will help both of us know what is expected from each other.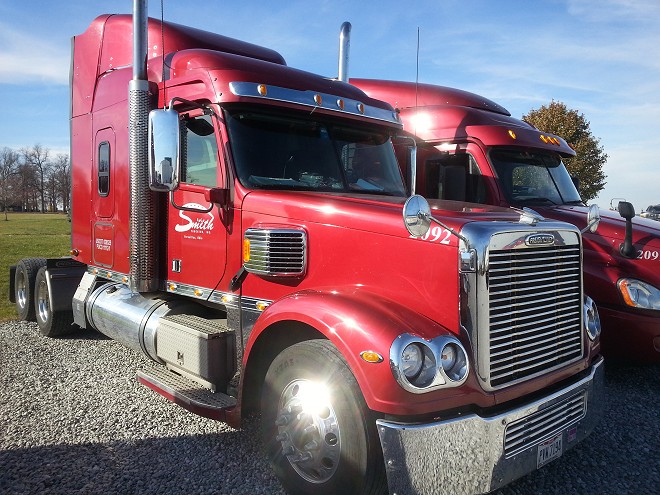 The operation of the business allows drivers to be home weekly. We also work hard in granting requested time off from the driver. As a company, we understand your life does not revolve solely around trucking. We understand "Life" happens when you are in the truck, and when it does we will work with you.
Current Jobs (1 available)
A. L. Smith Trucking, Inc.
hiring in Youngstown OH, Cincinnati OH, Bloomington IN and 17 other areas
We operate in the Eastern third of the United States hauling all refrigerated freight. A. L. Smith Trucking is able to offer a great benefits package and you are still considered an individual, not a number. Our fleet size is about 60 trucks and we maintain our own repair shop to keep the equipment in great working order. Company Driver Package Paid on PC-Miler Practical ...