About Us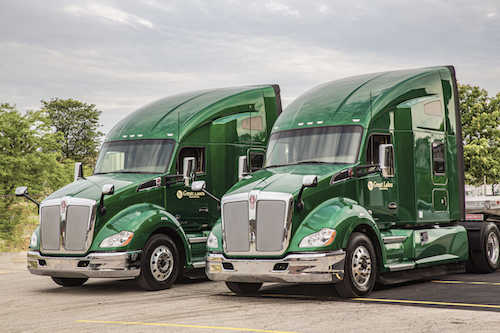 Great Lakes Truck Line Inc. is a privately owned, asset based flatbed trucking company based in Highland, Indiana. We haul all types of open deck freight, such as steel, wallboard, insulation, roofing, machinery, etc. We operate primarily in the Eastern 37 states of the country, and in most cases we can offer you weekly or bi-weekly home time. Our mission is to provide exceptional service to our customers, while offering the best compensation, and support to the most reliable, and safest drivers in the industry.
It is our goal to provide hard working truck drivers like you, with all of the tools that you need to succeed. We offer clean, reliable, newer model trucks that will give you the comfort you need, and ensure that you spend less time in the shop, and more time on the open road.
Current Jobs (1 available)
Great Lakes Truck Line Inc.
hiring in Whittaker MI, Fort Sheridan IL, Norvell MI and 713 other areas
Ready to find the job you've been dreaming of? A driving job at Great Lakes Truck Line isn't just a job. It's a career, ready to award your hard work with exceptional pay, consistent miles, unparalleled benefits, and the stability and security you've been searching for. So what's stopping you? The Perks Compensation At Great Lakes Truck Line, we work hard to ensure ...