About Us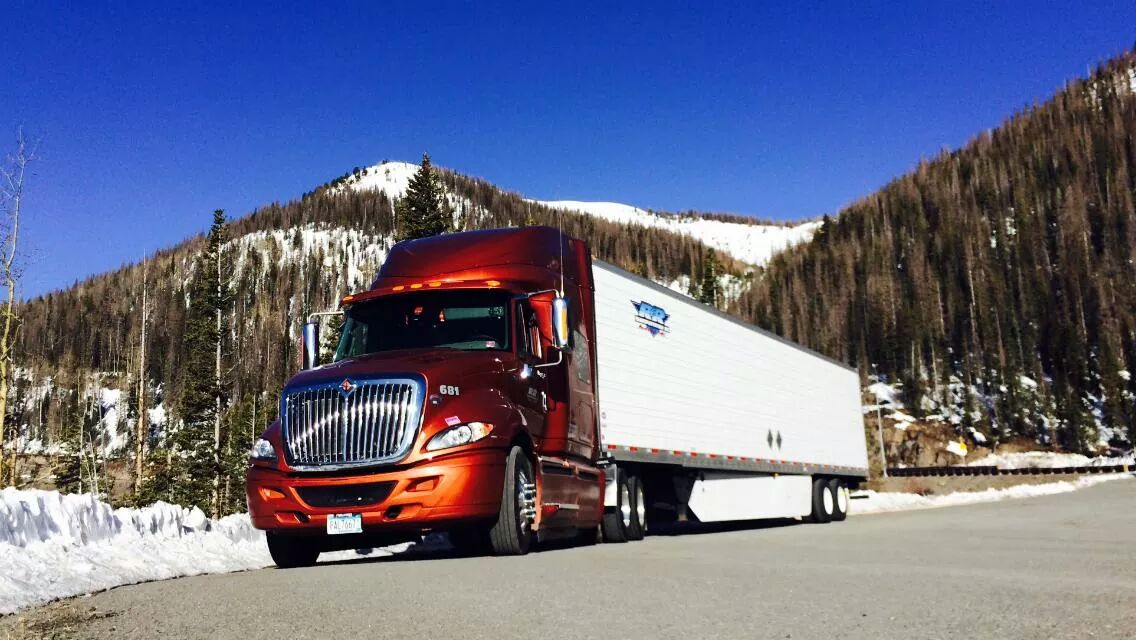 We are a family based business with offices located in Lake Park, MN, Romeoville Ill., Carson, Ca. and Santa Fe Springs, Ca. We have around 200 trucks on the road in 48 states, with the main lane of traffic between the midwest and west coast. The corporate office is located in Lake Park, MN., but the main traffic terminal is located in Romeoville, IL., right outside of Chicago. We specialize in reefer loads but also do some dry van. We haul full load freight, as well as LTL loads. We have been in business since 1977 and have been growing ever since.
All fleet units are less than 3 years old that include Volvo, International, and Kenworth. Both reefer and dryvan are Utility trailers. Our equipment is well maintained by our certified mechanics.
To the outside world, "trucking" is about trucks. They see only the chrome, lights, color, and size, viewing eighteen-wheelers as lifeless hunks of metal on autopilot. To those of us on the inside, we know that trucking is really all about people, especially the drivers. Drivers are the heart of this industry; they just happen to travel around the nation's highways wapped in a glitzy shell. Without the drivers, the trucks don't roll, the carrier moves no freight, revenues disappear and the whole thing screeches to a standstill. Each of us can name drivers that best exemplify what it means to be a "professional truck driver". Those men and women are worth their weight in gold.
Our staff is dedicated to keeping the drivers happy! We appreciate the jobs the drivers do, and we understand that they are the backbone of our business. We do offer 24 hour on call support for emergencies and we try our best to keep drivers loaded and rolling to the destinations that they prefer. Many of our drivers have been hauling R & R loads for 5, 10, 15 or more years. We really appreciate the loyalty and hard work that our drivers have given us and we look forward to forming a great working relationship with new drivers as they become part of our R&R family.
Current Jobs (1 available)
R&R Transportation
hiring in Fremont NE, Stillwater OK, Eagan MN and 67 other areas
New Pay Scale - SOLO .51 cpm TEAMS .61 cpm R and R Transportation We are looking for experience qualified Class A CDL driversDedicated, Regional, OTR, Team, and Owner Operators Hauling Reefer Trailers, 95% No Touch, West Coast to East Coast 48 state carrier Great Benefits, Paid Weekly, Reasonable Home Time, Excellent Equipment Let us be the final solution to your driving ...