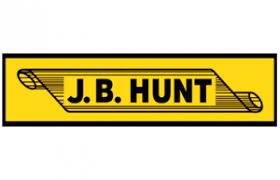 Webster City, IA Truck Driving Job
J.B. Hunt Truck Driving Job In Webster City, IA
Webster City, IA - Local Truck Driver
With J.B. Hunt, one of America's leading trucking companies, you'll enjoy solid pay, great benefits and frequent home time.
$5,000 sign on bonus - available for a limited time
Average annual earnings projected at $65,000
Top earners make $70,000 +
$1200 pay guarantee for the first 6 weeks
Consistent schedule, pay and time off
Dedicated deliveries to a single customer
Weekly time off
Complete your orientation online through our Direct to Work program
Benefit options and a company-matched 401k plan
This position offers benefits options for an individual or a family, including medical, dental, prescription, life insurance plans and more. Company drivers can also choose to enroll in a 401k with company-matched funds.
We offer some of the best truck driving careers to the best CDL drivers in the industry. Call 1-877-791-9458 today to see what truck driving jobs are available to you, or pre-qualify online.
IND-123
JIT-123
Webster City, IA Truck Driving Job
J.B. Hunt Truck Driving Job In Webster City, IA