LB3's Heflin takes top spot in Alabama Virtual Truck Driving Championship
By Al Muskewitz

Nathan Heflin has always been good at taking tests and there's no question he's good at trucking. So, it was right up the 15-year driving veteran's alley when he signed up for Alabama's virtual state truck driving championship.
Because of COVID protocols, the competition was more along the lines of a trivia contest and written test. Think of it as the traditional TDC without the pre-trip inspection and driving skills elements.

Heflin, who drives for LB3 LLC of Wedowee, Ala., topped a field of 28 other statewide drivers to win the state championship.
In fact, he was one of three from LB3 among the 10 Alabama drivers who advanced to the American Trucking Associations' Battle of the States Virtual Truck Driving Championship Aug. 11-14.

"It was kind of surprising," said Heflin, who's been with LB3 five years hauling mostly processed chicken products between Alabama and Savannah, Ga. "I expected it to be a little harder than it was, if that makes sense. My kids accuse me all the time of my brain being full of useless trivia and knowledge."

But he's also a quick study, reading fast and absorbing information quickly, which makes him a good test-taker.

The Alabama Trucking Association had every intention of conducting a traditional TDC this year, but pulled back in May. A few days later, the national body announced plans for a virtual championship.

Heflin, the reigning state Fleet Safety Driver of the Year with more than 2 millions safety miles under his wheels, answered 33 of the 40 questions on the timed test correctly. He got two of the "gimme questions" he knew the answers to wrong because he hit the wrong button. "I knew it as soon as I hit the button," he said. "I felt like an idiot."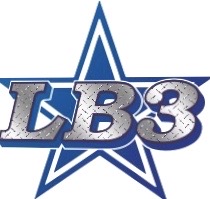 Overall, it was a good exercise for LB3.

Heflin was joined among the state's qualifiers by co-workers Jason Webber, the Fleet Safety Driver of the Year runner-up, and Stacy Langford. Langford won the carrier's in-house TDC – that did include the skills course – in May.

FedEx Freight, which always has a big presence at the national TDC, also had three Alabama qualifiers.

"It's pretty nice when you look at it and see the three of us," Heflin said. "All four of us whose competed were all in the top 50 percent. It shows you the level of skill and experience we've got here."

And that's the reason he took being the overall winner in stride.

"For me, it's not that big a thing because it's what I do," Heflin said. "Any of us drivers should be able to do this. Anybody who's a part of the industry who loves the industry, and as a part of the industry should be able to compete and do well at these kinds of competitions."

Here are the 10 Alabama qualifiers for the Battle of the States Virtual Truck Diving Championship:

Nathan Heflin, LB3 LLC
David Schoonover, Air Products
David Deason, FedEx Freight
Scott Croisant, Greenbush Logistics
Daniel Thompson, FedEx Freight
Ross Garner, FedEx Freight
Robert Foshee, Action Resources
Jason Webber, LB3 LLC
Stacy Langford, LB3 LLC
Timothy Wooten, XPO Logistics (a Hiremaster client)

Al Muskewitz is Editor at Wright Media.