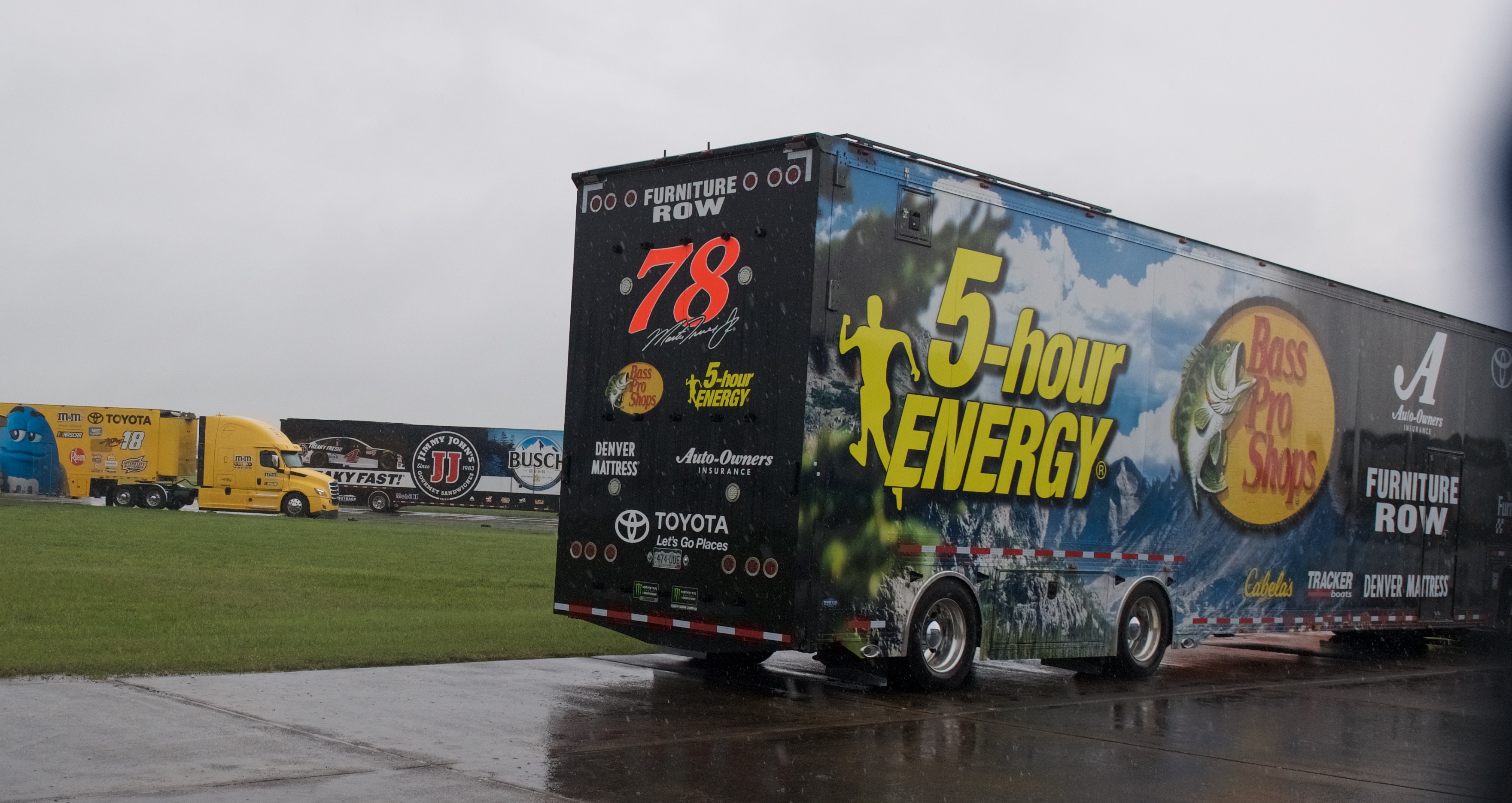 Trucks Make Racing Weekends Go
By Al Muskewitz
Editor-in-Chief
TALLADEGA, Ala. – They are typically the first to arrive each week and the last to leave and in between live in virtual anonymity, but without them nothing about the weekend would be possible.
On any given NASCAR racing weekend the cars are the stars, but without the haulers that get them – and everything else associated with the race – to the track none of it happens.
How do you think the cars get there in the first place? They certainly don't drive themselves down the interstate, although that might make for an interesting driving adventure. Imagine getting caught up in a bottleneck and having Kevin Harvick's Monster Energy NASCAR Cup car pull in behind you and Kyle Busch's car pull up alongside.
"Without the truck drivers we don't have a race," Russell Branham, director of public relations and consumer marketing for Talladega Superspeedway, said before his track's Geico 500 weekend in late April. "Those guys are the hidden heroes of the sport because every week they're the ones who are traveling more than anybody else."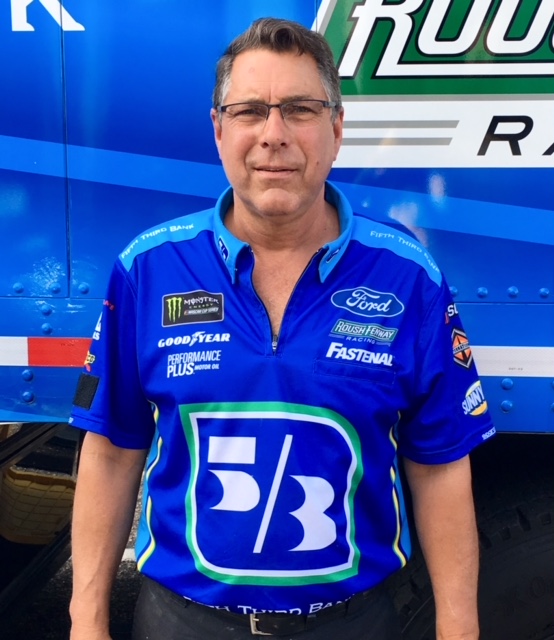 On a typical Talladega race weekend there are anywhere from 200 to 250 big rigs on the property depending on the number of series racing at NASCAR's fastest and most competitive track that week. The trucks bring everything imaginable to the venue – souvenirs, concessions and exhibits for the fans, racing tires and fuel and supplies for the race teams. Just as it does for the rest of America, everything that is consumed at the track is brought by truck.
"It's like what we say in our motto, 'This is much more than a race, this is Talladega,'" Branham said. "You have to have it because fans want more than just what goes around on the track. It takes trucks to get all that stuff here."
Of course, the stars of that truck show are the haulers that bring the cars to the track.
And you know what it means when you see them on the road.
"As they go into a town it's almost like the circus is in town because they're all colorful and they're big and massive and they're bringing the cars their heroes are going to race in," Talladega Superspeedway chairman Grant Lynch said. "They know when that's moving into their neighborhood or their state NASCAR is coming."
Big and massive is right. Typically, the average NASCAR hauler is 80 feet long nose to tail, weighs 80,000 pounds loaded, runs 18 speeds with 550 horsepower. The engines of the 3,400-pound cars they carry to the elite racing series are over 700 horsepower, but, then, they're getting around the track at 200 mph.
And they do way more than just transport the cars each week of the 38-race schedule on the sport's premier circuit that visits every corner of the country from the Daytona 500 in February to Homestead in November.
They also serve as an office, parts house and sanctuary. They're basically a race team's home away from home from the time they pull into the facility through the checkered flag on Sunday.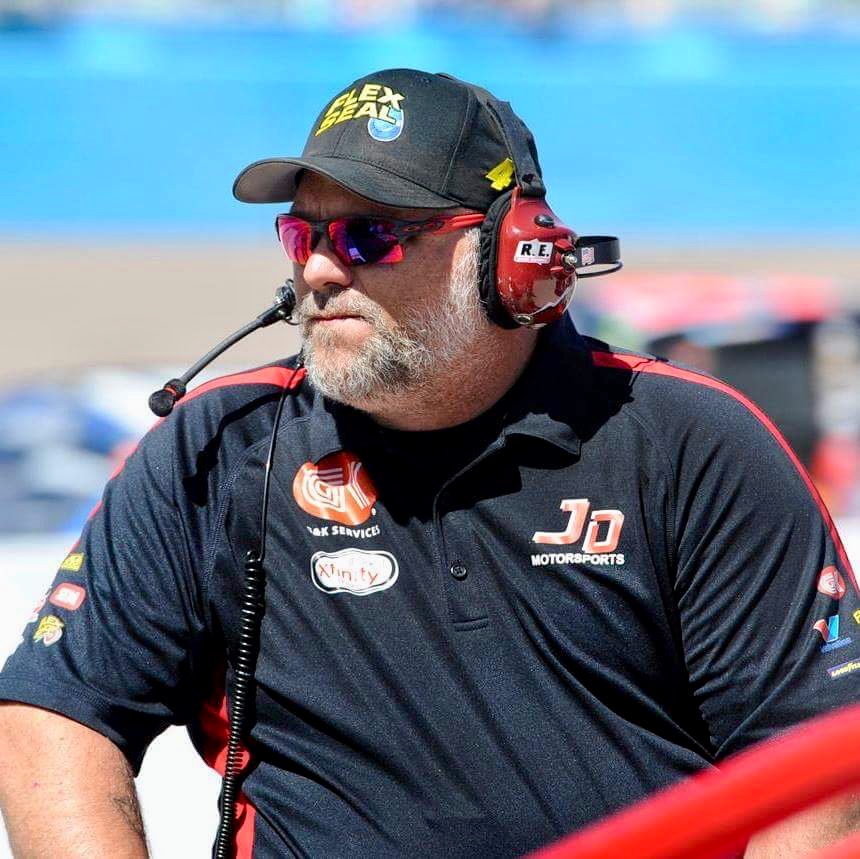 At Talladega, the Cup haulers wait at the adjacent airport until it's time to come into the track. Once inside, they park side by side creating a multi-colored midway along the fences of the garage area – but not necessarily adjacent to their car's working bay.
And because of that, the hauler driver needs to know every inch of the truck inside and out, from the smallest nut to the largest car part, just like every member of the race team has to know every inch of the car they service. The slightest delay in finding a particular part when summoned could mean the difference in winning and losing a race.
"You've got to be familiar with it and take so much pride in that trailer and this truck," said DeWayne Zirkle, one of 10 hauler drivers for the Roush Fenway Racing Team. "Everything has to be on it – it has to. You get to the track and there's something not on it, you might be looking for a job Monday."
Trucking companies and truckers have always been a big part of the NASCAR scene. Carriers and trucking services companies have long been sponsors of car teams with their logos strategically placed across the hoods and quarter panels of the cars that whiz by the crowd and TV cameras, here at some 200 mph. Love's Travel Stops, FedEx, JAS Expedited Trucking, Pilot/Flying J, Fizgerald Glider Kits, JW Transport and Clifton Trucking all were sponsors during the three series races at Talladega.
JAS Expedited owner Tony Freeland, who has sponsored cars on both the Monster Energy NASCAR Cup and Xfinity series, has even set up a recruiting booth for potential drivers during some of the race weekends he has a car entered.
"It's a recruiting tool," JD Motorsports publicist Dalana Parker said. "It's hard to say this person (joined the company as a result of the NASCAR association), but he has definitely seen an uptick (in inquiries)."
Who drivers these things? Most of the NASCAR hauler drivers were OTR truckers before joining on with a race team.
Scott Reavis drove over the road for two years, hauling batteries throughout the Carolinas and dedicated runs for AAA Cooper Transportation before jumping into the hauler for Ross Chastain's JD Motorsports Xfinity car.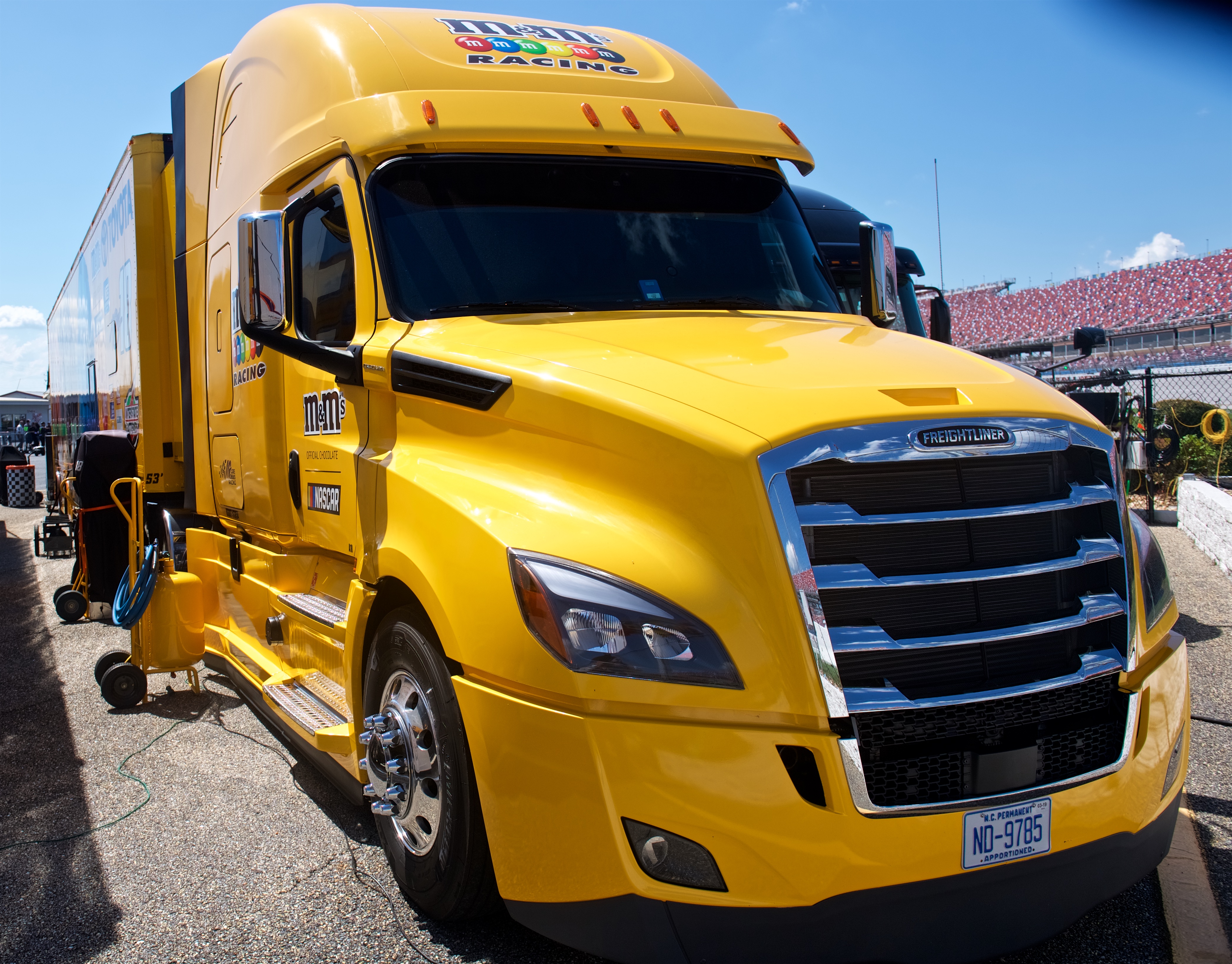 Zirkle, aka "Ryder,' has been driving trucks ever since he came of age even though he went to college for electronic engineering, hauling general commodities, car parts and furniture. He got his handle from the legendary Richard Petty, who asked the driver if that was his name after seeing the "Ryder" patch on his shirt. When he explained to Petty it wasn't, the King told him, "it is now," and it has been around the garage ever since.
When Zirkle, who now drives the blue hauler of NASCAR Cup driver Ricky Stenhouse Jr., came into the business drivers took time from their regular jobs and drove for free just to be a part of the experience. Now, they're team employees and get paid similar to what OTR drivers make – and are home a lot more.
And they do more than just drive the trucks. In the old days, hauler drivers were part of the crew – jackmen, gasmen, tire changers, mechanics. Nowadays, with NASCAR rules regarding the number of pit crew members over the wall and government trucking rules limiting hours of service, many of the drivers now just cook for the teams and serve as runners.
"It's a different life," Zirkle said. "What I always tell everybody is this is not your job, this is your life. You spend 90 percent of your life out here on the road with these guys.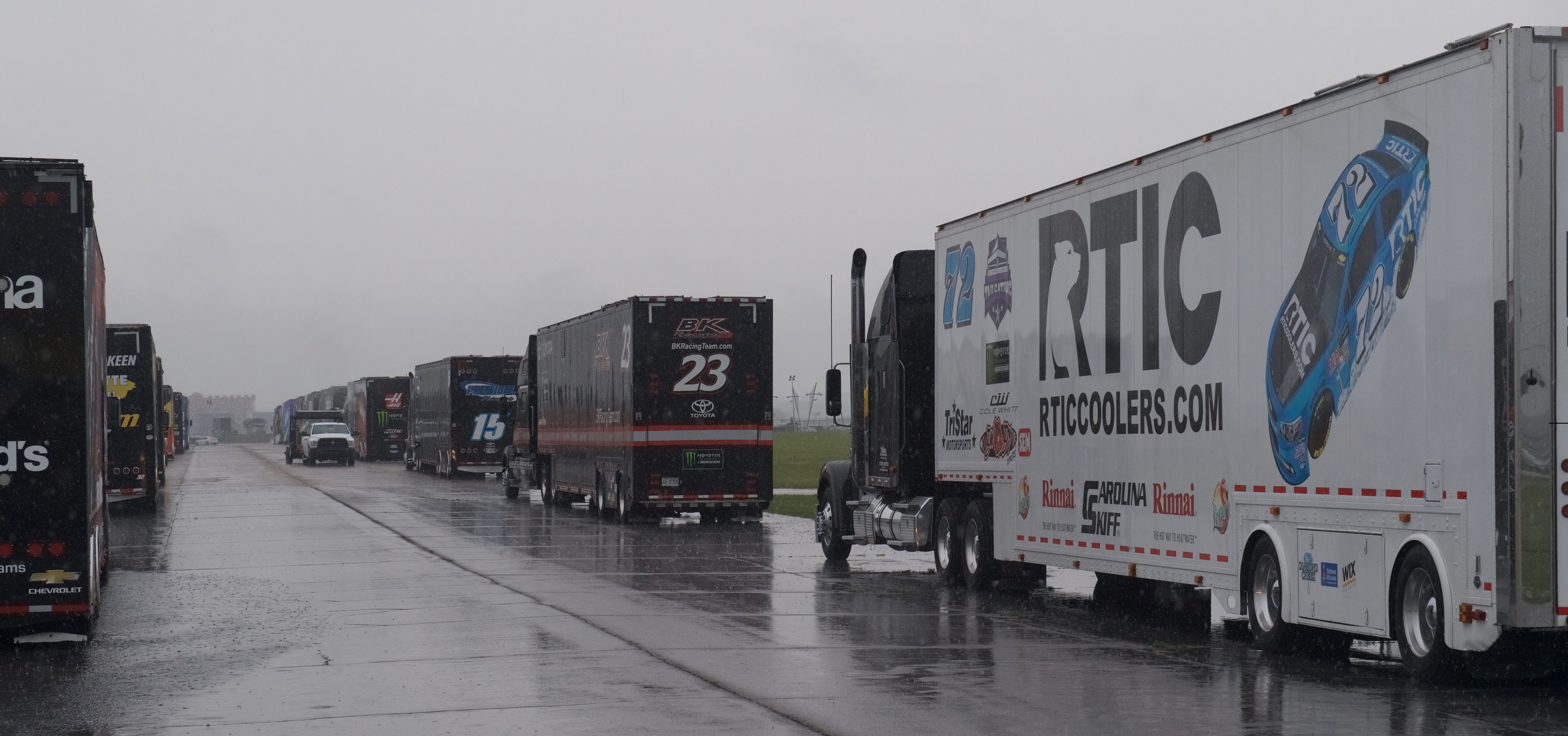 "I actually call this my other family. I'm side-by-side with these guys throughout the whole garage and all the truck drivers in here are really tight. We watch out for each other. If I needed something I can go to the 48 (Jimmie Johnson) truck and borrow something right now and he wouldn't think anything about it. it's just the way we are."
And the life does have its share of celebrity. Rolling down the highway, especially in NASCAR country, in a vehicle that directly identifies one of the sport's heroes brings a variety of reactions from other motorists on the road.
"Most of them really appreciate it and they're excited to see us," Zirkle said. "A lot of them will tell you they've never seen one of these things on the road. And people will follow you for miles or follow you into the fuel stop just to get pictures. They're your fans."
Well, not everybody.
"We've had them flip us off, too," he said. "If they're not our (driver's) fan, they'll flip you off. The only thing you can do is (wave and smile)."
Many of those who stop and talk think the car driver is in the cab with the hauler driver. (Spoiler alert: those guys fly into the track on the team plane).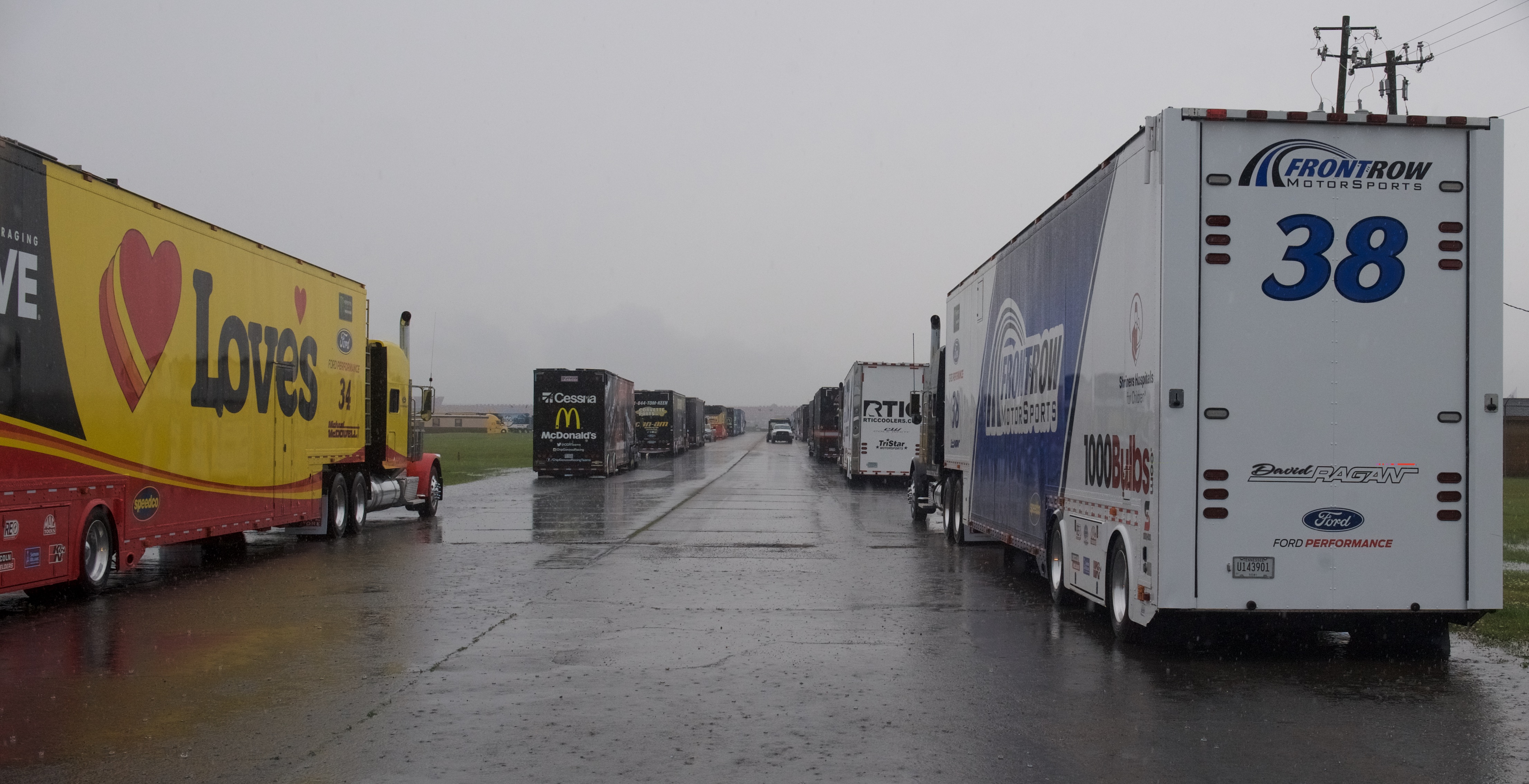 "I get more reaction from truck drivers than from regular people; being in the Xfinity Series a lot of people don't know the names of the guys on the side of the truck," Reavis said. "I get asked every time I stop and get fuel how do I get into it and I have the same answer for every one of them. I say you've got to move to North Carolina or you move to Denver – those guys who run for Furniture Row run their rear ends off. For us, the West Coast swing is a big deal for us, but that's every week for them.
"I've seen people come and go in the sport doing what we do because they think I'm going to drive a nice truck, I'm going to meet Dale (Earnhardt) Jr. and that will be my day – and that ain't even close. The biggest thing people don't understand is I hardly ever watch the race. As soon as the green flag falls, we're setting up to go home."
For the drivers on the track, it's all about speed. For the drivers of the haulers, it's all about time. What they're bringing absolutely positively has to get where it's going by a certain time; the race schedule demands it. Doesn't matter if it's an easy run like Charlotte to Bristol or grinder like Michigan to Charlotte to Sonoma (luckily Father's Day is in between this year) or Atlanta to Vegas.
Freight haulers may have the luxury of a couple extra minutes in the fuel stop to sit and eat. With the tight schedules hauler drivers are under, it's gas up the truck, send your co-driver to grab the burgers and get back on the road.
NASCAR hauler drivers are under the same hours-of-service rules as the freight haulers driving alongside you on the interstate. The West Coast run is the toughest. Usually, the drivers will go out in teams to keep the truck running all night or teams will fly a relief driver into a track to help get the hauler back to the shop.
"Jack (Roush) told us you knew what you were getting into when you applied for the job," Zirkle said.
Reavis remembers one nightmarish run to Las Vegas a couple years back when he blew nine tires and a turbo. Zirkle had a similar experience on the way to Sonoma, breaking down twice and putting two different tractors under him. But drivers both made it to the track on time – barely.
"If you want to take a nap, the 14-hour clock really kills you," one hauler driver said. "Up until this year there's not a team out here that wasn't running illegal of some sort. Now they've made it a lot harder."
Not long after the race is over, after the winner gets the confetti and champagne in Victory Lane, the pit crews push their gear back to the garage and the fans start their own long drives home, the haulers start lining up to make their way home.
In a day or two they'll be back on the road again. Sometimes, depending on where the circus stops that week, they'll drive past Talladega and know they'll be back here again soon. That makes Lynch smile.
"What's great about being on I-20, a couple times a year they transfer back and forth across from here and we get to see them coming back," he said. "That's kind of cool for us to have them coming through our state."
Top inset photo: DeWayne "Ryder" Zirkle, driver of Ricky Stenhouse Jr.'s car hauler for Roush Fenway Racing; he got his nickname from racing legend Richard Petty. Second inset photo: Scott Reavis, driver of Ross Chastain's Xfinity Series car hauler for JD Motorsports. (All truck photos by B.J. Franklin)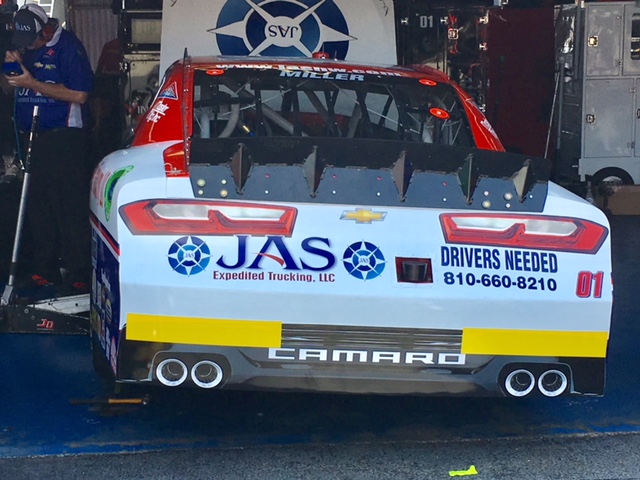 Trucking and truckers have always played a big role in NASCAR racing. JAS Expedited Trucking owner Tony Freeland uses his sponsorship of Vinnie Miller's Xfinity series car to look for new drivers.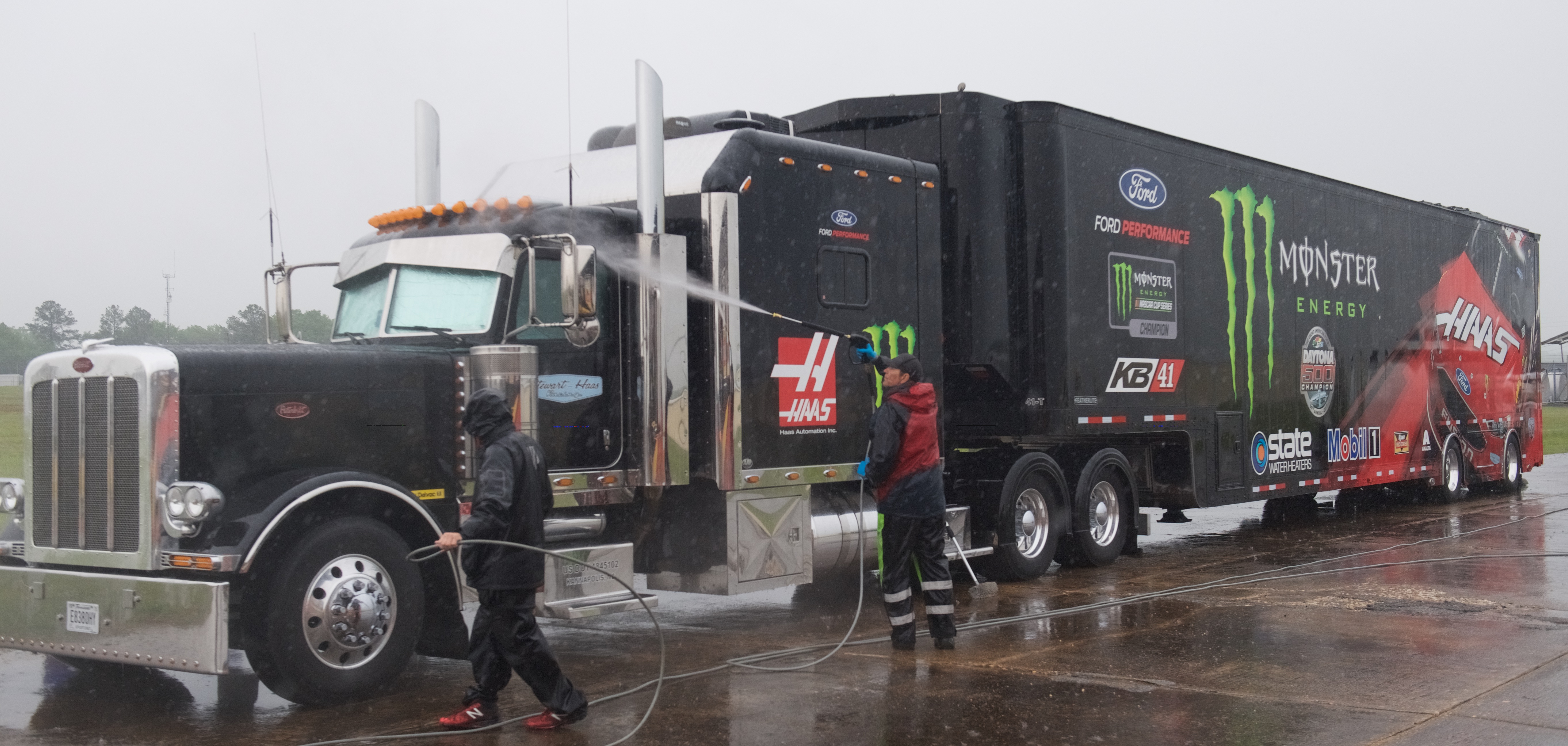 Even on rainy days it's important to keep the NASCAR car hauler clean before bringing it into the track