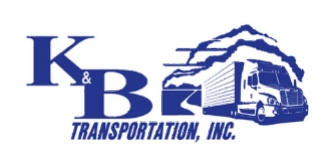 New Pay Package with K&B Transportation!

K&B Transportation is boosting our starting wage for drivers. This increase will raise the starting wage for OTR company drives on our Midwest and National Fleets to 50 CPM as well as raise mileage rates for existing drivers already on the fleet. With this increase, new hires at K&B Transportation will be guaranteed $1250 per week minimum with our 2500 mile per week guarantee. This pay increase is effective for the pay period starting 5/7/18.
Seniority Bracket Existing Pay 5/7//18 New Pay Rate
0-6 Months .45 Mile .50 Mile
6 mo to 1 Yr .46 Mile .51 Mile
1 Yr to 2 Yrs .47 Mile .52 Mile
2 Yrs to 5 Yrs .48 Mile .53 Mile
5 Yrs + .49/50 Mile .54 Mile
This pay increase is on top of our already outstanding accessory pay package as well as bonus package that includes clean inspection, referral and safety bonuses! This is an increase of over 11% to our driver compensation and with this increase drivers can earn $65,000 plus their first year with the company. Find out more about K&B Transportation by calling (800) 851-8651 or visiting www.drivekb.com.