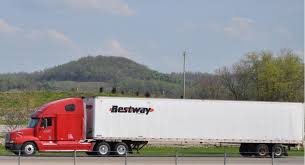 Who is Bestway Express
If you've ever felt really comfortable in the seat of your car, chances are the parts were delivered by a Bestway Express driver.
This Vincennes, Ind.-based carrier has been family-owned and operated for more than 35 years serving mainly the automotive industry throughout the Midwest with a modern fleet of 225 ELD-equipped power units and 400 dry van trailers. It mainly ships automotive seat components, but also transports produce in the harvest season.
Most of Bestway Express' routes have switched to load-based pay, but it still offers some mileage-based pay on certain runs as well as hourly pay on others. Average driver pay ranges from $42,000 to $60,000. Among the benefits it offers is free life insurance and a free wellness clinic to employees living within 50 miles of the company's base.
The carrier has made just as strong a commitment to the environment. In recent years it has become a supporter in green trucking initiatives, converting some of its trucks to natural gas fuels to reduce emissions and its carbon footprint.