By Al Muskewitz

When Royal Jones and Jimmy Ray first started their company in 1982 with two trucks out of a small mobile home on a dirt lot in New Mexico, they probably were more worried about the getting through the first 40-hour work week or the first 40 days of business instead of the next 40 years.

It was a different time back then and a lot of work. But the partners were ambitious and dedicated, and on Jan. 9, they will mark the start of Mesilla Valley Transportation's 40th year of what has become one of the top trucking companies in the Southwest and greenest trucking companies in the country.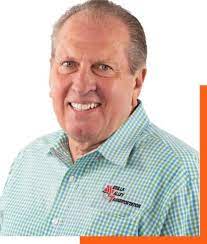 "I don't think we ever did a 40-hour work week, we were just trying to make it work," Jones said. "There was just a lot of things we've accomplished since then and overcome.

"Man, it was hard back then. There were no computers, no fax machines, no cell phones. Everything you did was … live."

But they made it work by not shying away from the work. From those humble beginnings of bringing two small independent trucking authorities together and giving it a name as big as the region it calls home, MVT has grown to a conglomerate of six terminals serving 1,600 environmentally responsible trucks, more than 5,600 trailers and 2,000 employees.

And it's still looking to grow.

It's no coincidence the company has chosen Jan. 9 to kick off its 40thanniversary celebration. It was founded in 1982 – 1-9-82, if you were to write it down – and it also happens to be the 40thbirthday of Jones' daughter Jackie, MVT's director of marketing.

As a small company, Jones believed the success of the new partnership would come from empowering, respecting and caring for its employees. Jones got his start in trucking hauling at various stages propane, grain, produce and cattle. He scrimped and saved to get his own truck, so he knows what matters most to drivers and industry personnel, and that's the approach the company has carried on to this day.

"Somebody asked the other day what I thought my secret was," Jones said. "I told them surrounding myself with good people and work.

"My work ethic was above par. We always felt like any day that ends in Y is a work day – workday, holiday, Sunday, Christmas Day; if there's work, you do it. Back then, you didn't have regular routes like we have now. If there was work you went and did it; if not, how were you going to pay the bills?"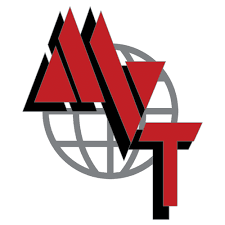 Folks who come to work for MVT stay a while. One of the current 2,000 employees, Allan Dahringer, has been with the company the whole 40 years, overseeing maintanence at the Las Cruces and El Paso terminals and traveling elsewhere when needed. Just this week he made a trip to Idaho to bring some equipment back to the shops.

Mesilla Valley's first set of drivers, Punch and Jesse Hollins, kept Jones' Golden Eagle truck on the road in those early days, and stayed 30 years, bringing a diversity to the company that was unheard of in the industry at the time. Another driver, Vietnam vet Billy Elkins, was with it for nearly 35 and is the inspiration for MVT running POW/MIA logos on the back of every trailer.

"My biggest skill is surrounding myself with good people," Jones said. "I don't always get it right the first time, but the reason I've been able to do what we've done is the people make me look good every day.

"We have a team, as big as we are, it's still like a family and yes families squabble and fight, but we come together for each other. I've never worked for anybody who had more than 27 trucks. Once I got to 28 I've been a new owner ever since so I have to have a lot of help."

To keep the celebration going and reward those who make the company go, each month of 2022, MVT is giving away $40,000 to its employees – $5,000 cash prizes to eight lucky employees. All employees, staff and drivers, are automatically entered into the drawing after completing 30 days of consecutive employment. The first drawing is Jan. 10.

On Sunday, the date they've designated the official anniversary, company officials plan to launch the first of three episodes on their social media channels detailing the history and growth of MVT. It is hoped they'll be able to hold a big Christmas party that had always been a highlight of the company year before COVID crisis curtailed such galas to really commemorate the milestone.

Cover photo: The Originals (left to right): Jimmy Ray, Royal Jones, Allan Dahringer, Grant Dyer, Johnny Rohr and Allan's dog, Kaiser, along with 10 drivers made up the entire Mesilla Valley Transportation workforce in 1982. Today, Dahringer is MVT's director of maintenance and MVT is one of the largest trucking companies in the Southwest with 1,600 trucks and 2,000 employees. Inset photo: Royal Jones.
Al Muskewitz is Editor of Wright Media. He can be reached at musky@wrightmediacorp.com