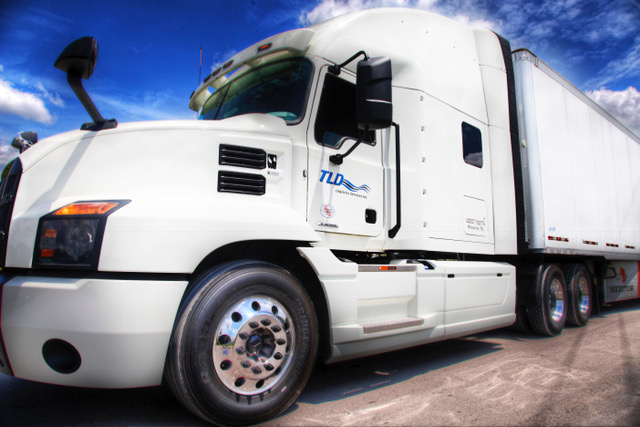 TLD Continues To Enhance Driver Experience
Tennessee carrier moving on professional growth, compensation, equipment, expansion
By Al Muskewitz
Wright Media/Editor-in-Chief
Being named a Top 10 Best Fleets to Drive For three years in a row is a continuing point of pride for TLD Logistics, and just like a college football team with a long run of bowl appearances the Knoxville-based trucking company is doing all it can to keep the streak rolling.
As it advances towards its 10th anniversary in November, TLD has several ongoing and planned initiatives the management team hopes will attract new drivers and enhance the experience for those already in place. The initiatives target professional growth, driver compensation, asset enhancements and company expansion.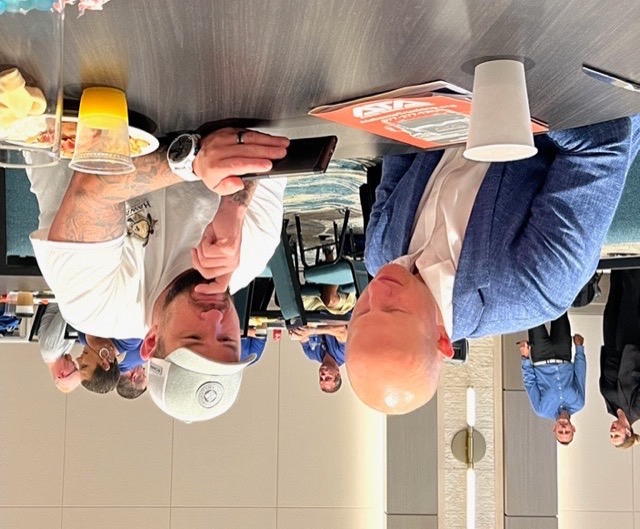 "The Best Fleets to Drive For competition is very important to us because we consider it to be a great marketing opportunity," TLD president and COO Jim Peters said. "Part of this competition requires the company that hosts it actually calls 20 percent of our drivers to make sure what we're saying we're doing matches up with what the drivers are seeing and experience, so it's really a proof-of-purchase situation."
While the initiatives are expected to benefit the company with already one of the highest driver retention rates in the industry system-wide, its 130 independent contractors currently in the fleet have particular reason to be excited.
Starting in September, they will begin receiving exclusive accounting support for their operations and a 3-cents-per-mile rate increase to offset the cost. It's all part of a larger, groundbreaking move for carriers TLD's size to help their independent drivers strengthen, protect and separate their business interests from their personal assets.
It is important to note that TLD refers to that segment of drivers in its fleet as independent contractors as opposed to the more traditional terminology of owner-operators.
"One of the things we want to do is try to help these guys set their business up as professional business people," Peters said. "One of the things we're helping lead them towards is where they're setting up a business license where they'll either form an LLC or incorporate their business so they can take full advantage of the tax benefits of running a business as opposed to being an independent contractor with the pay just being paid to them as an individual to their own personal social security."
Buddy White, a TLD independent contractor out of Arkansas, already has his operation established as an LLC, but can see the service and support the carrier is offering being a big help to new drivers.
"I know this is a hot area in trucking right now and a direction other companies are going in to help drivers that are also new business owners," White said. "If you've never been a truck driver before or an owner-operator before or even if you have and you don't have a dedicated CPA who truly knows the industry, race down and get signed up for this program; it will save you money."
In relation to compensation and benefits, the company plans to increase its 401k match by one percent to all employees and offer a lower-risk default fund option to encourage more participation in the program. Plans are also being finalized to add an additional layer of compensation for the approximately 75 drivers who will have been with the company for 10 years – coinciding this year with TLD's 10-year association as an independent subsidiary of Toyota Tsusho America – and roll out a complementary pay scale to cover the next seven years of growth.
"When you think about an industry where large companies are presently reporting driver turnover in the range of about 92 percent on an annualized basis, to have 17 percent of our drivers who have been with us for 10 years I think is a pretty strong claim that we work hard to try and treat our people properly," Peters said.
And those drivers are getting the most modern equipment to drive. TLD in the midst of an equipment replacement program that when completed in two years will have overhauled virtually the entire fleet.
It will start bringing 10 new trailers on line a month for the next seven months and will have replaced two-thirds of its entire trailer fleet with brand new units over the next 18-24 months. Once the cycle is complete, the average age of the trailer fleet will be 3.5 years.
It also is entering the third phase of replacing its fleet of Kenworth and Mack tractors. At the end of that five-year cycle TLD will have no tractors older than five years and the average age of its fleet at the end of the current cycle will be about 2.5 years.
"We've been Kenworth supporters ever since the L&D days," Peters said, referring to the Tennessee trucking institution that was TLD's predecessor. "Mack has offered us some demo equipment we've run for the past 18 months and had very favorable results with what we're seeing. The drivers really like it. They feel like from a creature comfort standpoint the tractor is very comfortable, drives well, and I would tell you from a maintenance and ability to keep the truck on the road standpoint, the couple of demos we're running are actually performing better than any other trucks in our fleet. We're very excited about going forward with bringing Mack aboard."
As it continues to grow, TLD is expanding into the Nashville market with a drop yard and driving school in nearby Lebanon, Tenn., that has produced nearly 20 drivers in various operations within the company. The next objective is to open a full terminal and domicile in what is one of the fastest growing cities in America.
Inset photo: TLD president and COO Jim Peters.