About Us
The U.S. Xpress difference is our people.
Our team has a pleasant and safe work environment where all employees are challenged both personally and professionally. If you're expanding your skillset, wanting to earn generous bonuses, or take part in our Full Ride college program, U.S. Xpress is here to reward you for your hard work.
Our company constantly strives to stay true to family values. We're proud to be one of the largest asset-based truckload carriers by revenue and we want to share all our success with you.
For lease purchase, U.S. Xpress is offering a new worry-free walkway lease. There is no credit check or down payment required to participate in this program. There are real earning potentials of $80,000 on average after all truck-related expenses! With low payments and earnings of $2 per mile on consistent freight, it's easy to pay off your lease and own your very own truck.
Owner operators enjoy great pay with consistent miles. These drivers get weekly settlements, have no trailer rental fees, "Easy Pass" and "Pre Pass" toll program at no charge, and base plates and permits are provided. A satellite communication system is provided, as well as maintenance reserve accounts. In case of emergency, there is 24-hour breakdown support and 24/7 operations support. A passenger rider program for children ages 10 and up and adults not holding a CDL is also available.
Other benefits include:
98% no-touch freight
60-70% drop and hook freight
Great discounts on fuel, tires, and maintenance
Fuel surcharges on all dispatched miles, loaded or empty
Access to affordable healthcare options
Base plates, permits, and inspections provided
Resources to help you manage your own business
Terminals for your home-away-from-home
Account terms may vary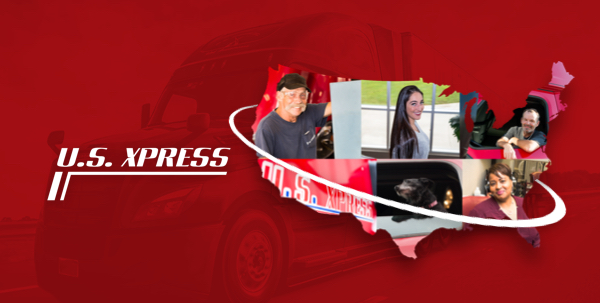 *Details may vary based on location and are subject to change without notice contact a recruiter for details.
Current Jobs
(0 jobs and locations)
There are currently no jobs available for US Xpress- LP/OO