About Us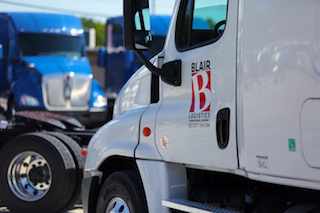 At Blair Logistics, we know that the success of our entire company starts with our DRIVERS! Our high-demand flatbed freight takes you across the Southeast, Midwest, Northeast, and Texas.
At Blair, we provide consistent miles every week. With our large network of Customers, Safety Experts and the best Driver Managers, we don't just get you to your next stop safely, we do it with less layover time, fewer empty miles and no forced dispatch.
Current Jobs
(130 jobs and locations)
Blair Logistics
hiring in Little Rock AR, Orlando FL, Decatur AL and 127 other areas
Join Blair Logistics Seeking Owner-Operators We know Flatbed! Benefits Home every weekend $5,000 sign-on bonus $1,200 after delivers 1st load $3,000 referral bonus 70-78% of Line Haul 100% fuel surcharge to the driver All expenses paid 2-3 day orientation Weekly direct deposit Plate Assistance program Incredible Drive for the Gold program No credit check, no money...