CDL-A Dedicated Truck Driver
We are a family-owned business that was started in 1986 by James L. Schwehr Sr., Betty Labor, and Jim L. Schwehr, Jr., with just two trucks. Today our fleet has grown to 25 trucks. In 2003 we lost Betty to cancer. She was an important part of who we are and every one of our trailers has her name on it to this day.
In 2012, Jim Sr. retired and Jim Jr., along with his wife, Debi, purchased Redgo. This is how we became Done Right Trucking Inc. DBA Redgo.
Done Right Trucking inc. dba Redgo is a small family-owned seeking quality driver to pull our Dry Vans on dedicated runs with regular home time.
We run only T680 Kenworths with 500 hp Cummins engines and have all the bells.
Drivers must have 2 years of OTR experience with a good driving record.
We also offer Medical 401k with matching plus Aflac
1 week paid vacation after a year and 2 weeks after 2 years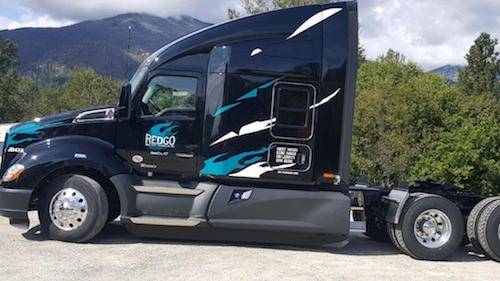 Done Right Trucking Inc. dba Redgo Truck Driving Job Is Hiring In
Show All 90 Locations