TLD president says 'worst of what we've dealt with is behind us' in relation to the COVID-19 shutdown, 'better days to come'

By Al Muskewitz

Jim Peters is a generally and genuinely optimistic guy, so it was easy to keep his chin up during the most difficult times of the coronavirus pandemic.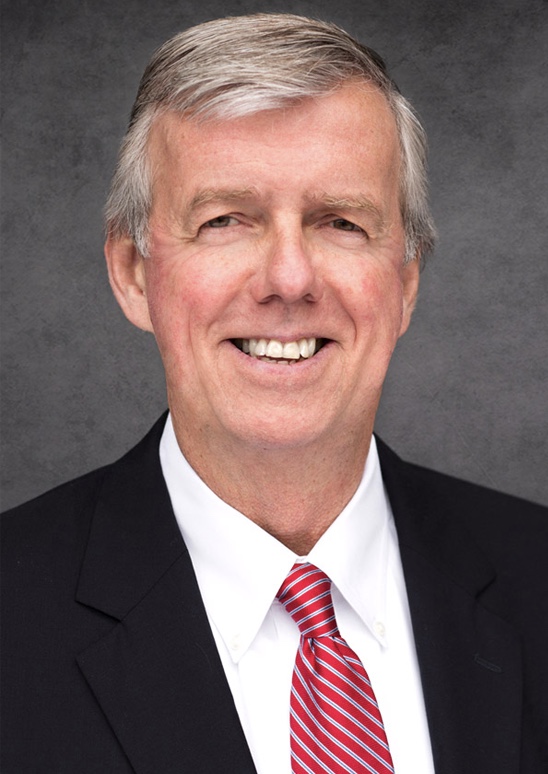 As the country starts to get back to business, Peters, the president and chief operating officer of TLD Logistics, posted an optimistic message on the company's Facebook page earlier in the week offering appreciation and hope to employees and stakeholders as the Knoxville-based carrier moves through the next phase of the pandemic recovery. 
 
"I think the worst of what we've dealt with is behind us and I think we can look forward to better days to come," Peters said in closing the message.
 
States were reopening, freight was moving and truck drivers continue to be at the forefront of getting the country back to normal.
 
"I do think that the worst of it is behind us," he told Wright Media in a later interview. "From the death count sometimes you might wonder about that, but I think also there's a lot of things being done and everybody's contributing to acting more safely. The few people we have working in the office here are very cognizant of social distancing and they stay apart from each other trying to respect the six-foot guidelines that have been established and you notice stuff like that.
 
"The drivers have been recognized as real heroes out there because they're delivering the supplies that people are looking for. I think we always took toilet paper for granted, but now we're realizing that stuff that became in short supply was all being delivered by trucks and there was a lot of good publicity for truck drivers and I think our truck drivers when they showed up to these places they were really welcomed as 'Thank God this load showed up.'"
 
When the pandemic hit, TLD faced the same challenges as every other trucking company in the country, but Peters and his management team brainstormed solutions to make the situation the best for everyone involved.
 
Much of the office staff had the ability to work from home, but the senior management team and those without internet access worked in the office while practicing healthful guidelines.
 
Because part of its operations involves moving auto parts and supplies for its parent company, Toyota Tsusho, and auto plants and suppliers were shuttering during the shutdown, approximately 75 TLD drivers were going to impacted.
 
To keep those drivers working, many were temporarily shifted to non-dedicated lanes or other customers who were experiencing increased demands. About two dozen of those drivers in non-OTR positions were offered opportunities to take one of those situations and accepted and the few who weren't in a position to accept were furloughed. All of the reassigned drivers are expected to be returned to their original positions over the next two weeks.
 
TLD drivers took significant risks to keep the supply chain moving, some going into places they were unfamiliar, but they never refused a load out of a concern for safety. One questioned a destination he heard was a coronavirus hot spot, but once his dispatcher assured him of the precautions TLD was taking to safeguard his health he agreed, saying those communities needed goods as well; the driver just didn't want to do anything that would jeopardize taking the next load.
 
All of TLD's nearly 450 drivers received appropriate sanitizing and personal protective equipment and those items were regularly replenished when depleted. Many shippers and receivers also provided those materials or put processes in place to reduce physical contact or at-risk behaviors at their sites.
 
"One thing I think was kind of interesting and refreshing to see is a lot of our customers had sanitizer there and they were looking at our drivers as people who were really going above and beyond and a lot of these places offered things like that to our drivers in addition to what we were supplying," Peters said. "From that perspective, I think the view of the performance of the truck drivers has really been kind of a shining light in something that was, obviously, a pretty dark situation."
 
Meanwhile, TLD kept its driver training schools open and added about 20 new drivers each of the last two months.
 
Peters was not aware of any TLD personnel who had tested positive for COVID-19.
 
When things do get back to a routine, Peters is confident the trucking industry will adjust to the "new normal." The industry will still face the same issues it faced before the pandemic, but there will be a greater appreciation for drivers, similar to the enhanced respect military and first responders have experienced since the 911 attacks.

There already are signs of it now as small businesses and private citizens across the country are offering meals and other amenities to drivers as they perform their duties.
 
"The biggest thing is obviously the emphasis on making sure we do this safely and we've got processes in place … to make sure they feel comfortable and they've got everything they need in order to be able to operate safely," he said. "We'll adapt to this like we always have in the past and we'll understand that this is going to become the new normal. 
 
"One interesting transition is the image of the truck driver has taken a very positive turn through this whole pandemic. I think the treatment of truck drivers, which hasn't always been as good as we expect it to be, will be an improved state. I think the rest of the public will realize, like the nurses and doctors and people who have been putting themselves in harm's way for trying to handle this pandemic, the truck drivers were part of this too and they really went above and beyond, stayed out and went into some places where they were at some risk and they didn't shy away from it, and I think that will all end up being a good thing."
 
Al Muskewitz is Editor of Wright Media. He can be reached at musky@wrightmediacorp.com
 
 Click here for available driver jobs at TLD Logistics.