By Al Muskewitz

Build a better mousetrap, they say, and the world will beat a path to your door.

If that's true, 18-wheelers could soon be lining up at Rocketail LLC bumper-to-bumper for as far as the eye can see. That's what company officials are gearing for after introducing a patented new hinge for its trailer tail aero system.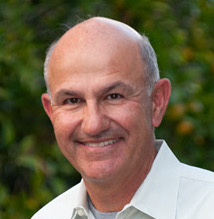 Rocketail engineers have developed a new Contact Response Hinge for its aerodynamic system and people in the industry are already calling it a better mousetrap. The hinge is designed to collapse upon contact to reduce damage to both truck and dock and remain deployed throughout the ride (with zero driver intervention) reducing rear drag on modern semi-trailers increasing efficiency and decreasing fuel costs by as much as almost 10 percent.
 
The company released its original trailer tail system in the spring with a fixed wing hinge design and after about six months of tweaking the new Contact Response Hinge was publicly unveiled last week at the North American Commercial Vehicle Show in Atlanta.
 
The brainchild of the company's bike-riding designer-partner and inspired by the articulated flap of an airplane wing and spoilers on NASCAR and Indy race cars, the design has been vetted by top trailer manufacturers Wabash, Great Dane, Vanguard and Stoughton and, according to company officials, has been "highly, highly received."
 
"Many carriers have actually said, 'Finally, the mousetrap that actually works,'" said Bren Marshell, Rocketail's vice president of sales.
 
"Nothing looks like this, either, and nothing's gonna," CEO Mike Militello added. "This is the only advanced design. Everything else, if you look at them, is a very simple design. This is a really aerodynamic product."
 
Militello, who holds economics and business degrees from Stanford and Harvard, joked during a delightful interview at the NACV Show he "can't even spell aerodynamics." But he knows what works and what the company's customers want.
 
Rocketail already has deals in place with leading carriers, including one undisclosed fleet that's "very recognizable in using aero devices." The company is projecting overall sales of 16,000 units for 2020.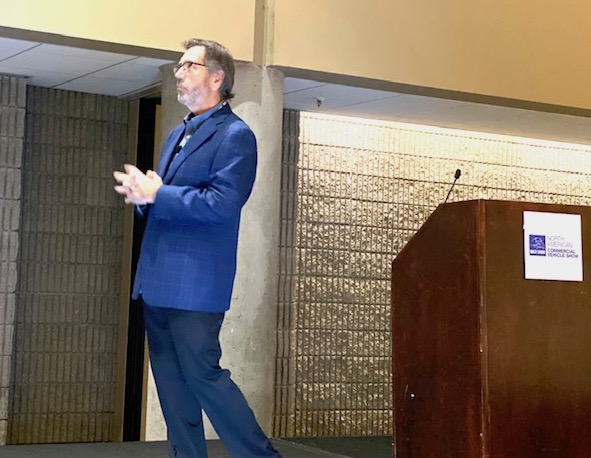 Fleet operators nowadays want efficient, cost effective and green, and the Rocketail system fits the bill.

Maintanence costs are reduced by eliminating damage caused by the open wings coming in contact with docks, doors and any other obstruction while deployed, making it possible to store drop-and-hook trailers back-to-back for load security in storage. The devices take about one man-hour to install at the yard (27 minutes with a two-man tech crew) and about 15 to 20 minutes in the factory.

"It's green, there's no damage and it works," Militello said. "And it saves you money."

Old-school trailer tails are secured by a series of cables and supports and require drivers to physically deploy them. If done improperly or damaged, the tails can actually act as parachutes, increasing drag and reducing fuel savings.

If drivers don't bother re-opening them at the end of a delivery the tails remain closed throughout the next trip defeating the purpose of having them in the first place. It's been estimated 25 to 40 percent of tails on Hazmat trailers are closed all the time. Even in high winds the Rocketail wing will remain open.

"There is no way for a driver to not have it open," Marshell said.

The stainless-steel hinge and wings are fully integrated with the trailer door and extend just 12 inches from the rear of the trailer, remaining deployed until coming in contact with any obstruction. The wings flush with the sides of trailer allowing the rear doors to swing a full 270 degrees.

"It is the best design for where the wind comes around," Militello said.

The system has exhibited a certified fuel efficiency improvement of more than 3.58 gallons per 1,000 miles, but in recent extended testing with Mesilla Valley Transportation with a complete areo package that included skirting and mud flags, trucks saved an average of 11.1 gallons of fuel per 1,000 miles or 9.98 fuel improvement.

Testing of a similar product by Michelin North America earlier this year produced a 7.4 percent savings. Stemco's TrailerTail system claims a 5.54 percent fuel efficiency gain at 65 mph.

"Every mile that trailer goes down the road with that (Rocketail) asset attached to it, it's going to be saving on fuel," Marshell said.

Al Muskewitz is Editor-in-Chief of Wright Media Corp.