About Us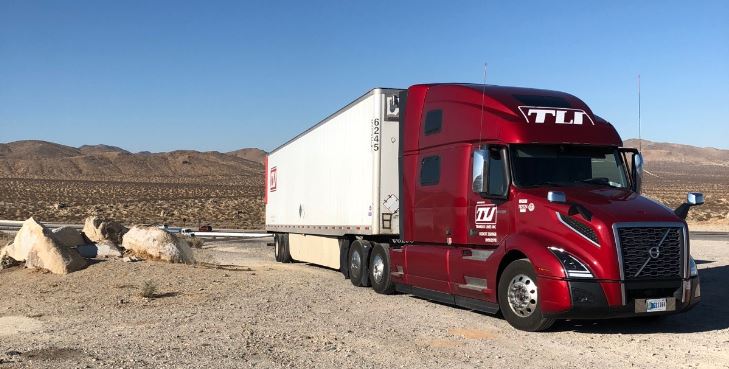 Transco Lines, Inc. was founded in October 1984. The Company is headquartered in beautiful Russellville, AR on I-40 between Little Rock and Fort Smith with additional Full Service Maintenance terminal in North Little Rock. Our locations afford our drivers easy access, modern maintenance facilities, and complete amenities for drivers while they are in town. We regularly win awards for service from our excellent client base.
Transco Lines operates over 350 power units and 700 dry van trailers. Our fleet consists of 175 solo drivers and 170 teams. Our niche in the marketplace is customized service for customers requiring Just-In-Time performance. We pride ourselves on providing ultra-modern assets for our drivers and superior service to our customers.
Thank you for taking a few moments to learn about TLI. We're glad you did!
Current Jobs (9 available)
Transco Lines, Inc.
hiring in Whittier CA, North Judson IN, Eola IL and 802 other areas
Job Description HAZMAT TEAMS...Tell us what it will take! Make the switch, and put us to test! Teams this is the run for YOU: Joliet, IL - Phoenix, AZ - Fontana, CA - Joliet, IL TLI has the openings, YOU have the skill! NO BULL! Pay of up to $3,469/wk ( $1,734/wk! *per driver*) $10k SIGN ON BONUS! FULL Benefits WEEKLY Home Time LATEST MODEL EQUIPMENT -- FULLY-LOADED -- ...
Transco Lines, Inc.
hiring in Madrid IA, Mingo IA, Vincent IA and 767 other areas
Job Description Are you ready for a change but don't know where to start? Join our Dedicated Team. We have a dedicated run from Des Moines - Phoenix - Fontana - Denver for Teams that will get you Weekly Home time! Here is what TLI Teams expect in your area: Earn up to $3,410/wk to the truck ASK ABOUT A BONUS WEEKLY Home time Dedicated = Steady Miles, Steady Pay WE want ...
Transco Lines, Inc.
hiring in Tempe AZ, Phoenix AZ, Tucson AZ and 7 other areas
Job Description We are currently seeking Class A TEAMS with Hazmat and Doubles to run DEDICATEDfrom Kansas City to Phoenix, AZ This is a great opportunity for a TEAM! -- Be HOME EVERY WEEK! Company Drivers earn up to 65 CPM (to the truck) Lease-Purchase Available -- Rates up to $1.15/mi + FSC No money down, no credit check!!! STEADY miles and STEADY paycheck EVERY week!...
Transco Lines, Inc.
hiring in Irving NY, Hickory Hills IL, Panorama City CA and 1465 other areas
Job Description Contractors are you ready to paid what you are worth? We are hiring Owner Operators & Lease Purchases Teams to partner with Transco Lines. Owner Operators / Lease Purchase Teams run DEDICATED under our authority. Already Have a Truck? Ask about FREE FUEL! Don't Have A Truck? No Problem Lease a 2018-2019 Volvo 860 No Credit Needed - Zero Down – ...
Transco Lines, Inc.
hiring in Irvine CA, Redlands CA, Redan GA and 319 other areas
Job Description It's time for YOU to get PAID what you deserve! We are hiring TEAMS to drive dedicated from La Mirada, CA - Ellenwood, GA - 1 Team Needed *Teams Volvo v860 Available!* Here is what we offer our drivers: Home time each WEEK WEEKLY pay of up to $3,100 (to the truck) Steady miles each week Ask about our $10,000 BONUS! Are you ready to start earning ...